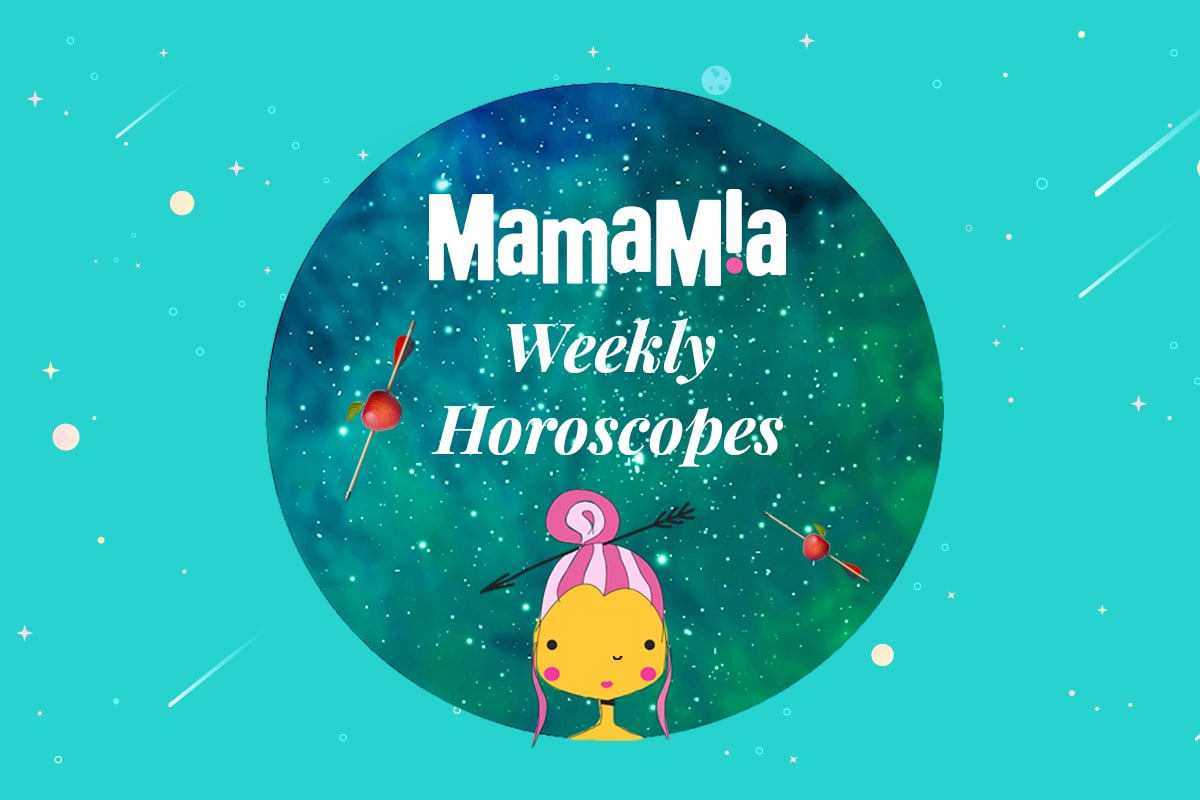 Natasha Weber is an astrology genius, and has predicted all of our horoscopes for the week beginning February 17. For more from Natasha follow her on Instagram and Facebook. 

By week's end, La Luna sets up a romantic rendezvous with a unique twist for couples. Cupid aims his arrow at single Rams, inspiring a candlelit dinner, flowers or an impromptu show of affection. There's no shame in using your divine feminine powers to win what you desire. You are after all, ruled by Mars, the planet of sexual prowess and allure.

Approach wealth creation from a different angle when Mercury makes a powerful connection with Jupiter in your cash zone. You have the opportunity to reboot your finances, provided you are savvy and learn from a past mistake or previous over expenditure. You are naturally adept at making monetary magic, so use this dynamic planetary combo to your best advantage this week.

A plan B may be in order when Mercury tangos with Neptune on Sunday. Having an alternative strategy up your sleeve will ease disruption. Preparation and foresight will get you through anything that the Universe attempts to dish out, so have no fear. In fact, the diversion will serve as a blessing in disguise and you'll be happy about the change of course in the long term.

Venus tantalises Neptune at the start of the week, in your relationship sector. You may be caught out if you've told a little white lie. If you've been scrupulous in your communication, it could be that someone has misunderstood your intention. Make your meaning crystal clear, so that nothing you say can be twisted or misconstrued. Otherwise, you'll have some explaining to do.

You usually bedazzle others with your grand style, magnetic personality and natural leadership. However, when Venus dances with Pluto on Saturday, it's your turn to be won over. It may come as a surprise to meet someone that can match your personal power. Rather than feeling competitive, consider teamwork. Imagine the influence and change you could create together?

Wednesday's full Moon is in a power degree of your sign, which means a ton of new opportunities are opening up for you. There's brand new terrain just waiting to be discovered and all you have to do is reach out and touch it. But in accepting a new beginning, you must close the door on what's gone stale or has served its purpose. Are you prepared to do that?

This week's full moon stirs up your inner landscape, giving you a choice; get clear on your love goals or remain in the fog of uncertainty. Choosing the first option will ensure that your relationship experiences smoother sailing by Friday, when La Luna glows in your sign. Sometimes, a cosmic shake-up instigates the best type of change. You have everything you need to make this work for you.