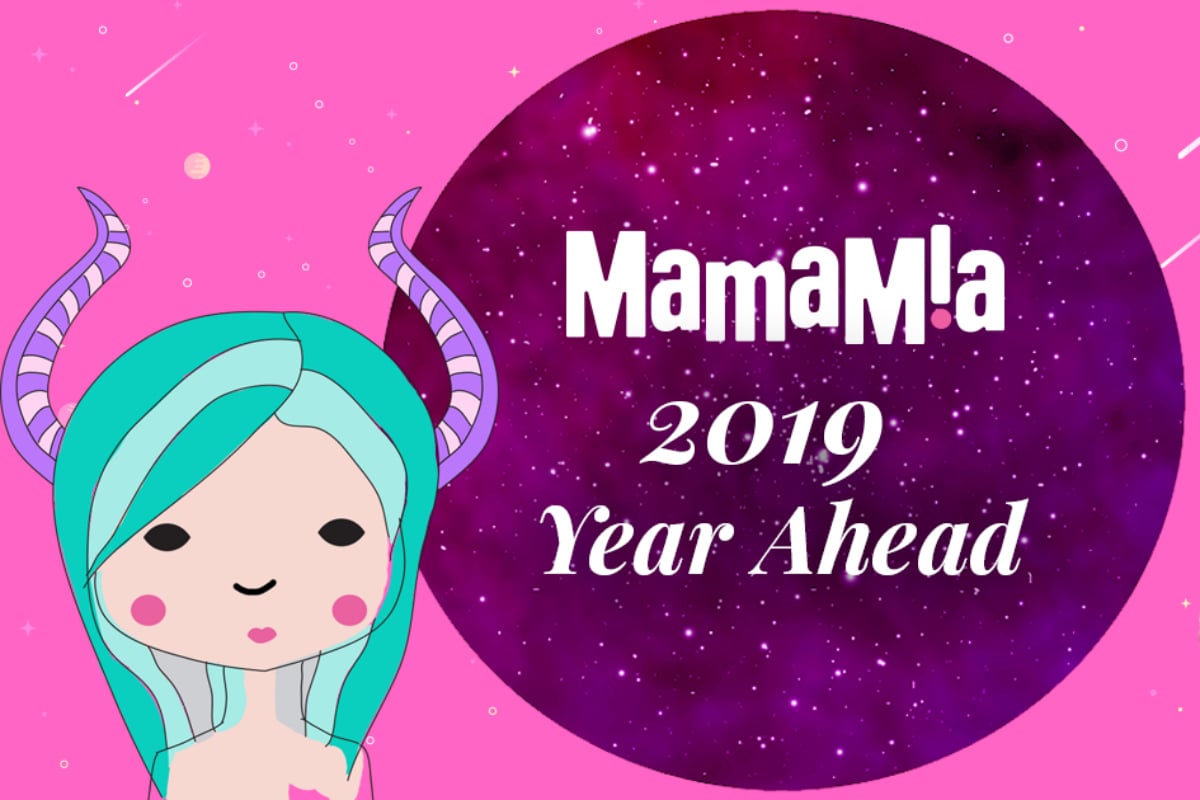 Natasha Weber is an astrology genius, and has predicted all of our horoscopes for 2019. For more from Natasha follow her on Instagram and Facebook. 

2019 kicks off with a bang when fiery Mars catapults into your sign on New Year's Day, motivating you to conquer goals and driving you towards your ambitions with a successful outcome. February sees you focused on growing your money tree with lucrative results. Don't be afraid to take a financial risk, provided you have done your background research. Venus glows in your sign in April, making this the perfect month to step out and shine. Expect to look and feel your sparkling best. Love is highlighted in July when singles embark on a whirlwind romance and couples reignite passion.
POWER DATES: January 1, April 21, July 23

2019 is a year of change for you, Taurus. Electric Uranus shakes things up from March, ridding you of dead wood. Eliminate insincere friends, walk away from a stale romance and become discerning about where and with whom you invest your precious time and efforts. Make hay while the Sun shines in your career zone at the start of the year. Your stars are encouraging you to put yourself out there in terms of your professional aspirations. Know your worth and then add tax. Business owners may consider a collaboration in the first half of the year, guaranteeing profit.
POWER DATES: January 20, March 6, December 16

March blooms with great career prospects and an opportunity to build your brand when Venus triggers your professional sphere in March. Geminis born between June 5th and 15th are blessed with a dream coming true but must guard their health in order to avoid nervous exhaustion. True love is friendship set on fire when Jupiter kisses Uranus in December. Singles elevate a friendship to the next level whilst couples are encouraged to deepen their connection in fun, playful ways. Expect a bonus at the end of 2019 when lucky Jupiter makes a grand entrance in your financial sector.
POWER DATES: January 7, March 27, November 21

2019 wipes the slate clean, as the Sun and Saturn rids you of relationships that are not in your best interests. The Universe has your back even if it doesn't feel like it in January. You'll be feeling the love by October, when the Sun shines bright in your sphere of romance. April introduces you to a powerful professional alliance as you kick goals in your career. Consider taking on a leadership role or accepting greater responsibility during this time. July's total solar eclipse is in your sign, Cancer. This eclipse is sure to bring change, especially for those born between July 10th and 20th. If you're unsatisfied with any area of your life, this would be the time to initiate a radical move.
POWER DATES: January 6, July 3, October 24