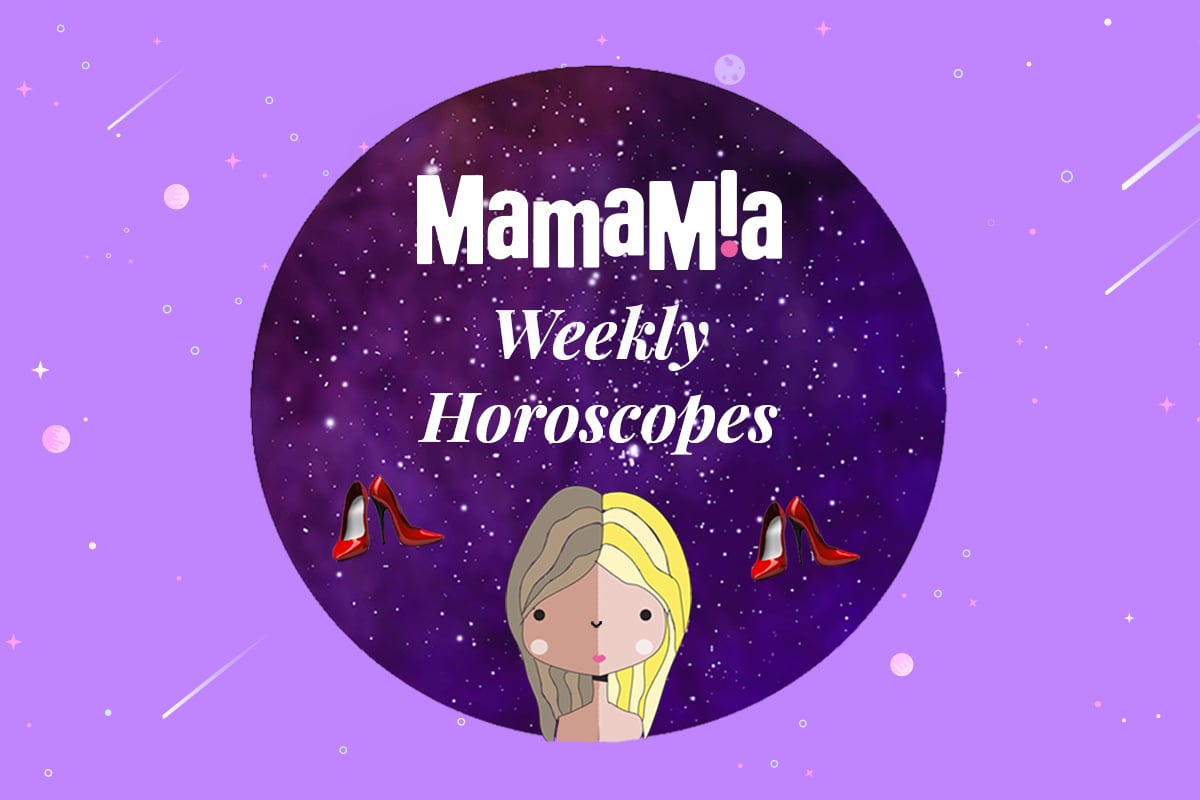 Natasha Weber is an astrology genius, and has predicted all of our horoscopes for the week beginning February 10. For more from Natasha follow her on Instagram and Facebook. 

Mars and Uranus collide in your sign on Wednesday, making you more accident prone than usual. As Mars is your planetary ruler, you are comfortable with his dynamic energy, even thriving on it at times. Even still, adopting a slower pace will serve you better this week. A dramatic episode involving a friend or coworker may call upon you to rescue or support someone close.

You may feel panicked about going it alone in some area of your life. Instead of ruminating over fears of flying solo, see this as a fantastic time to spread your wings. Not having to consider someone else's point of view or feelings can be liberating. Forge an improved path towards what makes your heart sing. This time, it's all about you.

You are the friendliest sign of the zodiac, but this week you need to learn where to draw the line between friendship and people-pleasing. If a frenemy is giving you a hard time over your choices, then it's time to part ways. It's not what you say but how you say it that counts. A subtle and non-controversial extraction is best.

Partnerships are highlighted this week, particularly in a business venture or passion project. It's up to you to recognise the value that the right partner could potentially offer. So, don't be afraid to reach out and suggest a collaboration. They will most likely jump onboard with the right tools, ideas and connections to help you get to where you want to go.

Bold Mars catapults into your career sector, giving you the impetus to push ahead with an ambitious project. By week's end, you'll start to see the fruits of your labour emerge. If you've been striving to realise a dream, achieve a special goal or launch a brand, this is the beginning of a prosperous new cycle. The foundations already laid will determine the extent of your success.

Virgos tip-toeing into a new relationship are advised to notice the red flags. No one is perfect but how many flaws are you willing to put up with? You set high standards for yourself, so expect the same from a partner. Mercury offers couples a chance to work through a grievance that has been getting under your skin. Move on and let it go, once the air has been cleared.

Mercury skips into your arena of health and wellbeing at the start of the week, motivating you to clean up your diet and get your body moving. Increasing hydration will get you glowing. But here's the catch; Mercury rules the nervous system, so you might be tempted to go overboard and push yourself too hard. Finding an ideal balance between exertion and recuperation is key.