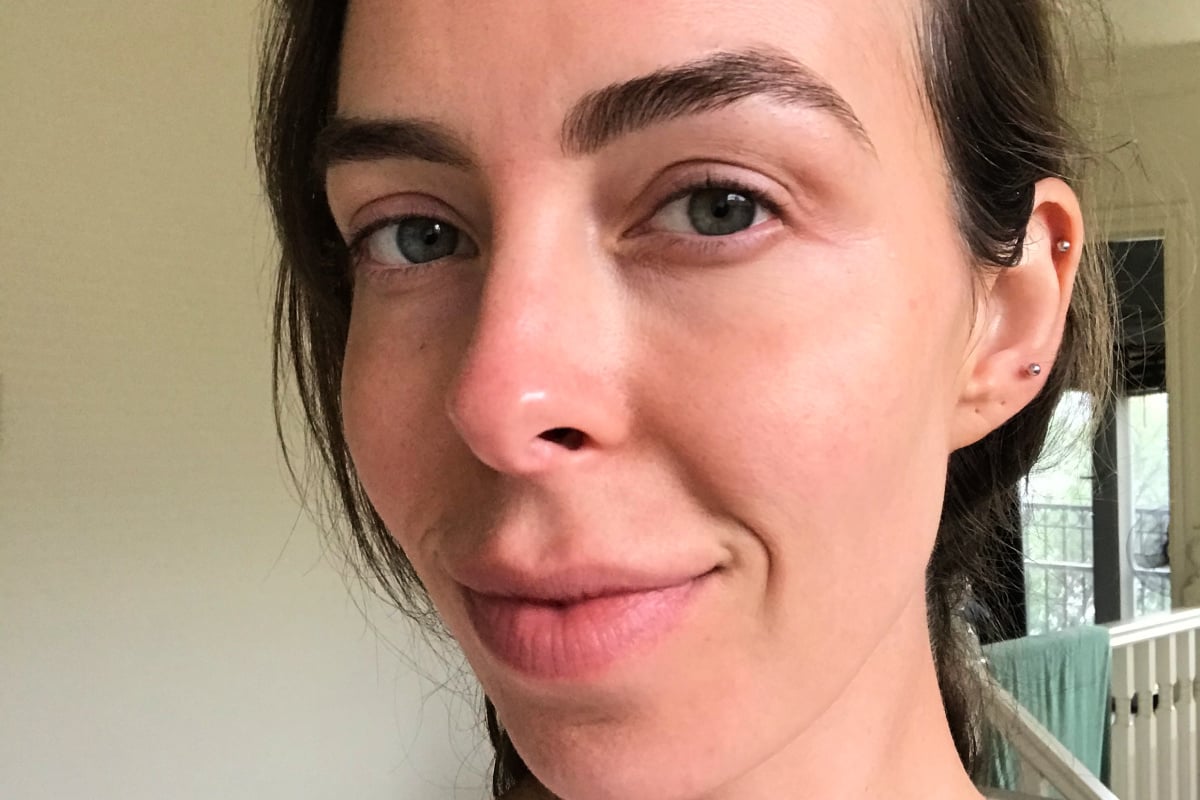 When my fiancé proposed last year (we were gloriously sweaty and gross at the end of a hike), "wedding skin prep" was NOT the first thing on my mind.
However, given my 30s have brought with them some serious rosacea, early fine lines and more prominent pores with a side dose of congestion (along with a sh*t load more body confidence!), I figured it was time to sort out my skin before the wedding.
After all, it's the only time I'll ever pay someone $5K to take photos of me.
I currently work as a GP, but have previously worked as a cosmetic doctor. So, I put my medical degree and my experience in cosmetic injectables to good use to completely overhaul my skincare routine. Here's what worked for me, what sucked and what was just meh.
WATCH: Here's seven ways to help your skin while you sleep. Post continues after video.
I started my wedding skincare prep six to 12 months before my wedding day.
Yes, six months might seem ages, but skincare is generally a slow burn as it takes time for your skin cells to turn over and for your new glowy ones to start making themselves known.
Firstly, I addressed concerns about rosacea. At its very worst, my skin was stingy, angry and covered in little bumps.
I saw a dermatologist (but often a GP with an interest in skin can give great advice too) who started me on Soolantra, a cream that helps control mite populations on the skin (EEWWWW) that can cause inflammation like this: