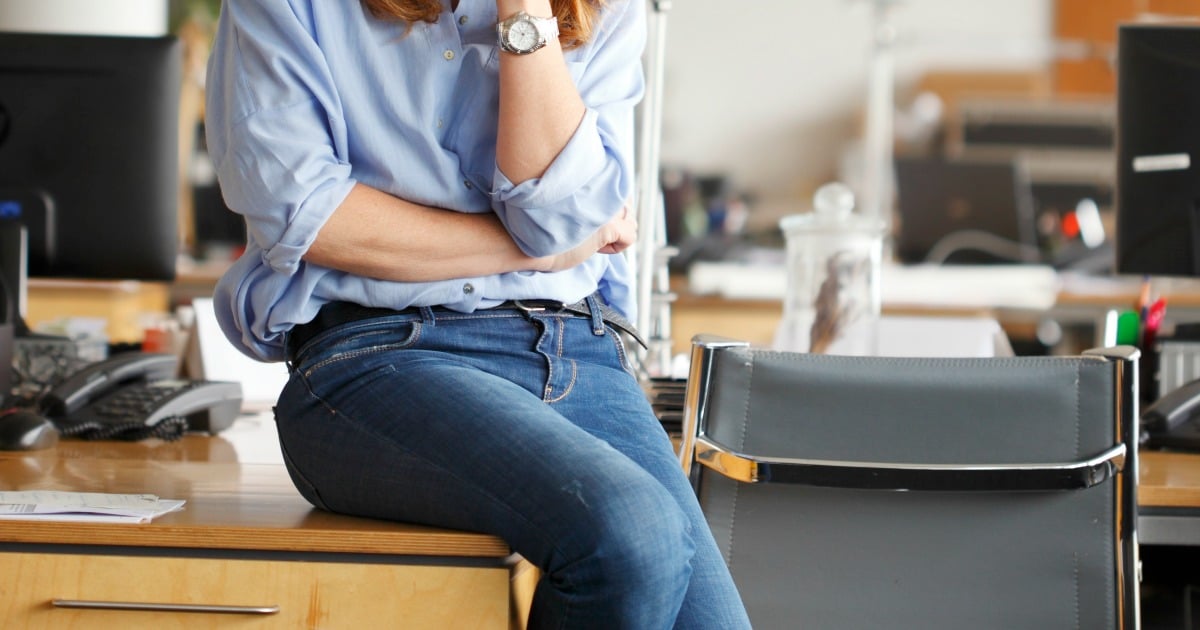 Today, a prayer:
Dear God,
Could we please all just relax our cracks a bit when it comes to what we wear to work? Because it's really starting to get up my schnoz.
Thank you. Amen.
I started thinking about what you should and shouldn't be able to wear to the office because I'm soon going to a new job where I won't be able to wear the jeans and jumper and sparkly sand shoes I usually do. I know this because I asked. They sat there, in their suits and ties and skirts, and said no. Just no.
I will be able to wear "slacks" and jackets and dresses and skirts. But not jeans. Not sparkly sand shoes. I wonder if it will matter if I wore gear that looked like this…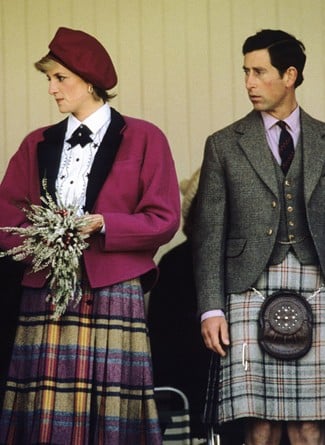 Splendor in the workplace. Image: Getty
but fits the dress code.
Or like this...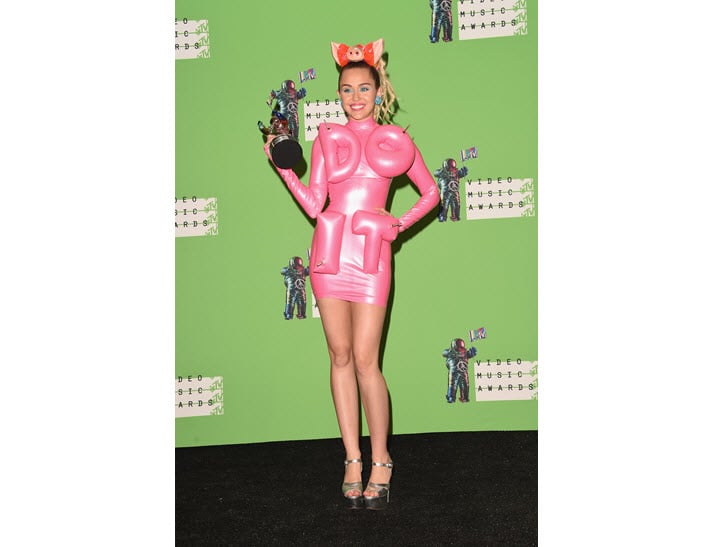 Image: Getty
which is fashion-forward and spot on in terns of workplace attitude, but really, pretty ridiculous.
Can I wear a muu-muu, because summer is coming and it will be comfy and it's a dress, albeit one I could house a Shetland pony under?
What if I opt for a three-button waistcoast, suit and tie? Too much?
What if I wear a dress that has an attractive penis print on it, like this one my friend Monique Bowley bought before she noticed?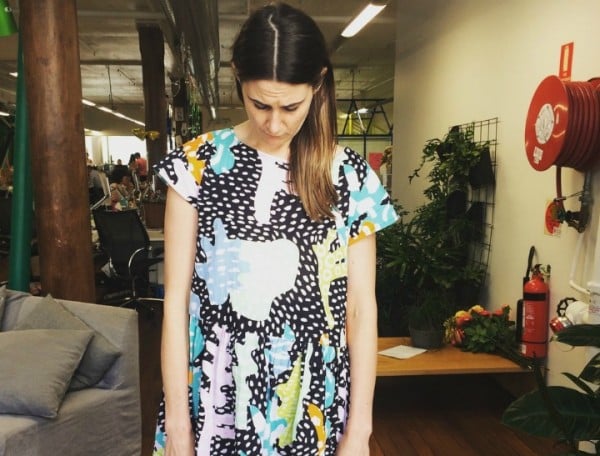 Yep, that's a penis. Up near the neck. Picture: Supplied.
How come any of those things are, on paper, OK... but jeans — those go-to, denim, comfy, de-stressing wardrobe workhorses that I spend more time choosing than any other item because a LOT of thought has to go into muffin top, arse lift and length, that cost an absolute bomb because the ones that minimise muffin top and maximise arse lift inevitably cost much, much moolah but that doesn't matter because the cost is amortised over many, many turns, which means you get more bang for your buck than you ever will from a fancy dress that cost a bomb but you only wear twice because all the same people go to the weddings you go to and three turns would just be embarrassing...
Anyway, how come jeans are less OK than a penis print dress?
I just don't get it.
Did you see the story about my new workplace icon June J Rivas? Her boss told her wearing a headscarf was "unprofessional". She's been taking the piss, wearing dress-code-approved cosplay gear to work ever since: