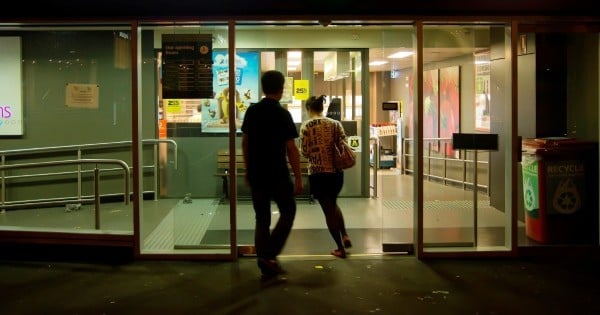 Ask almost any young woman and she can tell you a story of a time she didn't feel safe in public.
Maybe it was an unsolicited comment while she was walking home, maybe she had to cross through the park alone at night, maybe it was a much-too-persistent dude at the club or maybe she was followed on her way out.
There are certain tricks and rituals we use to ward off danger, obviously they shouldn't be necessary, but the reality is a lot of us feel at risk, a lot of the time.
Often it's the secret gestures of solidarity from other women which make us feel the most secure.
"I was at the club once and my friend left with her boyfriend so I finished my drink and was heading out to the parking lot when three girls came up and basically surrounded me," Hannah Quinn Horr writes in a widely shared Facebook post.
"'Those guys were talking about following you. We can walk with you'," she wrote they told her.
Horr says it was the first time she'd been offered protection by her own gender, "this is so important."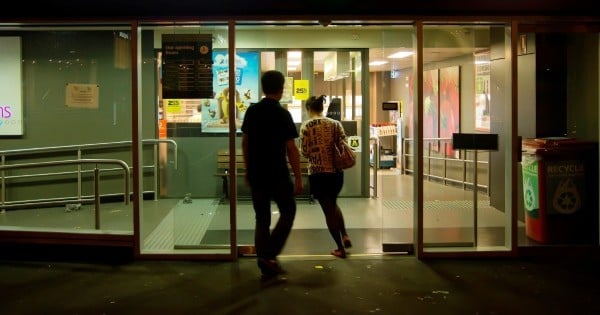 A third of young Australian women say they don't feel safe at night. Source: iStock
She was inspired to share her story after reading a series of Tumblr posts from other women about all the times the sisterhood had had their backs.
It started with a story from a 21-year-old woman who, at 14, was harassed by a group of men after hours in the shopping centre where she worked.
"I said 'I'm only 14' and almost in unison they said 'we don't care'. I was so fucking scared I didn't know what to do and they kept talking about how I looked and how my body looked and what they would do I was on the verge of tears," she writes in the post.