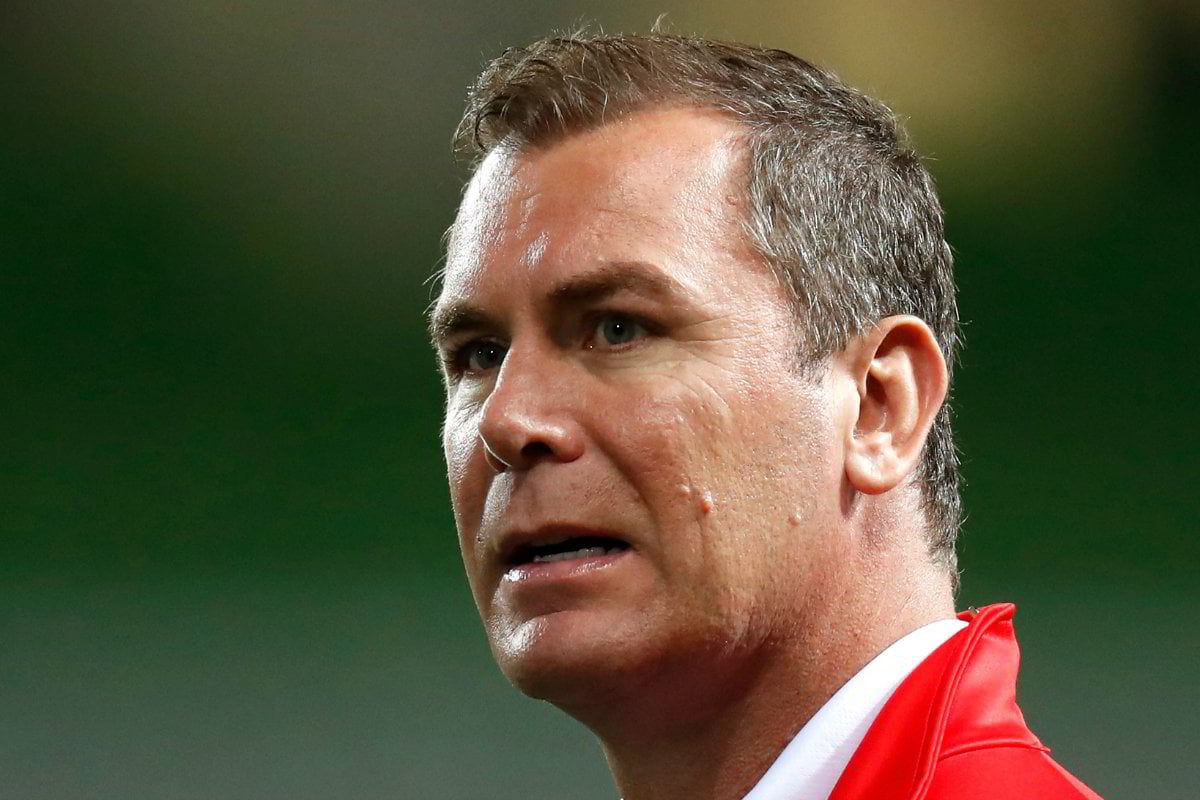 The following deals with domestic violence, which may be triggering for some readers.

On Sunday night, Wayne Carey will return to national prime-time television.
It's ostensibly for a good cause. The former AFL player turned commentator will be removing his clothes on Seven's The All New Monty: Guys and Gals, a program that uses the lure of stripping celebrities to raise awareness of various cancers.
Yet however admirable the goal, Carey's casting is anything but.

Watch: Wayne Carey is apparently about to face his 'biggest challenge'. Ok.
Wayne Carey is a convicted violent offender.
In 1997, he pleaded guilty to indecent assault after grabbing a woman's breast on a Melbourne street, allegedly asking her, "Why don't you go and get a bigger set of tits?" The matter settled out of court.
In 2007, Miami police were summoned to a luxury hotel after Carey allegedly smashed a wine glass into the face of his then girlfriend, Kate Neilson, during a confrontation in the hotel's restaurant. When police went to the couple's suite, Carey lashed out and kicked a female officer in the mouth. He was convicted of battery on a law-enforcement officer, while Neilsen decided not to press charges.
In 2008, police were called to Carey's Port Melbourne home amid reports of a domestic dispute. When they arrived, he assaulted them and had to be subdued with capsicum spray. He was convicted and fined $2000 for assault and resisting police.