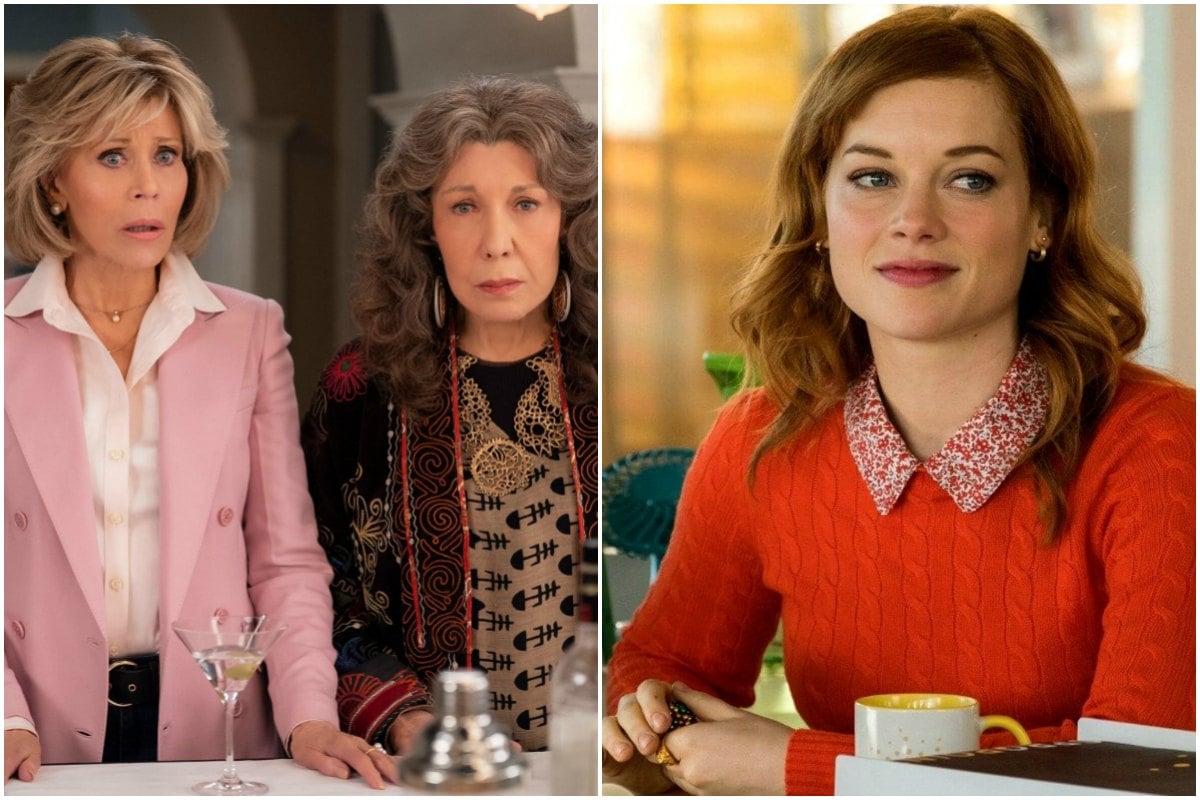 In the age of COVID-19, the phrase 'Netflix and chill' has never felt more relevant.
Add in a few of its other streaming colleagues – Stan, Amazon Prime, SBS On Demand, ABC iView  – and you've got the perfect self-isolation hit list. After all, you're doing it for the good of public health.
Whether you're in quarantine or working from home, screen time will be your friend. But to avoid getting into the 'what to watch' wormhole, we've curated the 11 best, feel-good and cheer-inducing films and TV series you can stream right now.
It's like a bouquet of sunflowers in TV/movie form.
1. Zoey's Extraordinary Playlist
Where to watch it:
Watch the trailer for Zoey's Extraordinary Playlist. Post continues below.
Why should I watch it?
Nobody ever felt glum while watching a musical. This is fact and Zoey's Extraordinary Playlist is the new feel-good series with a few tear-jerking moments interspersed.
After receiving a MRI during an earthquake, Zoey finds herself with special powers – she can now read people's minds but only in the form of popular songs. It might sound like an odd-ball concept but who doesn't love a well-placed Van Morrison or The Rolling Stones number, especially when the plot calls for it.