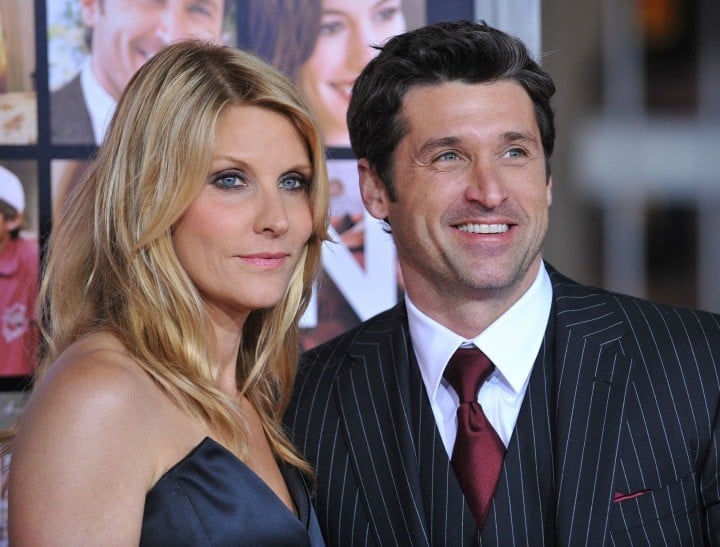 Apparently McDreamy is a bit too McRandy and got himself into some McTrouble on set.
After 11 seasons of Grey's Anatomy, Patrick Dempsey has left the show.
*SPOILER ALERT*
…
… … …
… … … …
DON'T KEEP SCROLLING IF YOU'RE NOT UP-TO-DATE.
…
… … …
… … … …
Derek Sheperd a.k.a 'McDreamy' was tragically killed after spending the day being a truly wonderful person and just trying to help wounded people who'd been involved in a car accident. He saved them all but was then hit by a truck as he returned to his own car because THAT IS TOTALLY FAIR.
Ahem. What? I'm not bitter about this at all.
We mourned the loss of our favourite TV neuro-surgeon/husband, and cursed the emotional havoc wreaked by creator Shonda Rhimes, hoping Dempsey chose to leave the show of his own accord, perhaps to pursue bigger and better (pffft yeah right) things.
Not so, according to Radar Online, who have reported Dempsey's exit from the show was far from amicable.
According to a source, tensions were high on the set for months due to the fact that Dempsey was having an affair with a much younger set staffer.
"It was obvious to everyone Patrick was [sleeping with] her," Radar reports. "It got very messy and emotional on set and became a huge liability."
Because of the disruption the dalliance caused, Dempsey was reportedly suspended by the show's creator, writer and producer Shonda Rhimes, who does not put up with on-set hanky-panky.