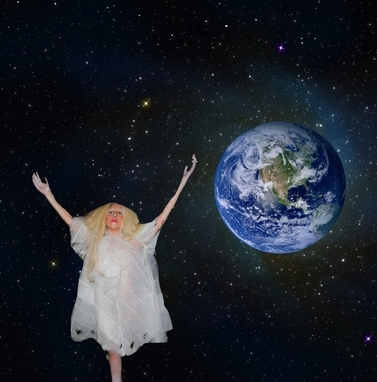 Heidi Middleton and Sarah-Jane Clarke have resigned as directors of their fashion label Sass & Bide, following Myer's recent acquisition of 35% of the label (Myer took stock of 65% in 2011).
The duo, who began with skinny jeans 14 years ago built the empire to turnover annual sales of more than $50 million, will now focus their creative energies on the brand, maintaining their executive roles, as well as sitting on an advisory board.
Heidi Middleton will remain creative director and Sarah-Jane Clarke will retain her position as brand director.
According to Fairfax media, "Crucially for Myer as it looks to build on sass & bide's success in the fashion world as well as an expansion to the label's range into areas such as lingerie, both co-founders will still spearhead the business' style direction.
"Since [Myer's] first investment, sass & bide has delivered a consistently strong performance for its investors, growing sales by 45 per cent and profit by 112 per cent.
Jennifer Lawrence cuts her hair, everyone loses their mind.
Jennifer Lawrence, everyone's favourite celebrity BFF, has cut her shoulder length hair off and everyone on the internet dislikes it.
The pixie cut is reminiscent of the one Gwyneth Paltrow sported in the 90s and comparisons have also been made to Kate Gosselin from US tv show Jon & Kate Plus 8.
According to International Business Times:
…social media is already buzzing about the shorter 'do. "What the heck? Why would you cut your gorgeous hair?? Oh no!!!" wrote one fan, Carrie Buckles of Salem, Mass., on the social media page Wednesday, a similar sentiment of many of the Kentucky-based actress' fans. "You had such beautiful long hair Jen! Why did you have to cut it off!" said fan, Farrah Faraci.

 
Did Justin Bieber visit a brothel? Do we even care?
There has been rumours circulating that Justin Bieber allegedly spent the night with a prostitute in Panama last week.
And now a video features Bieber – or someone who looks like Bieber – lying on a bed has been uploaded to YouTube.
http://youtu.be/JCpaTwQ8gGM
A prostitute reportedly told a Panama newspaper that Biebs paid her $500 for sex after the two met at a nightclub in Panama City.
Channel 10 tv executive on leave three days after 'Wake Up' launch.
Adam Boland, the head of Channel 10's new breakfast show Wake Up, has taken "indefinite" leave just three days after the show launched.
According to News Ltd, 'Boland requested leave from his bosses yesterday, including Ten CEO Hamish McLennan, and according to colleagues is "struggling mentally" after Wake Up and Studio Ten premiered to disappointing ratings figures on Monday.'
The network executive reportedly broke up with his partner of five years, architect Julian Wong, on October 11 and openly suffers from bipolar disorder.