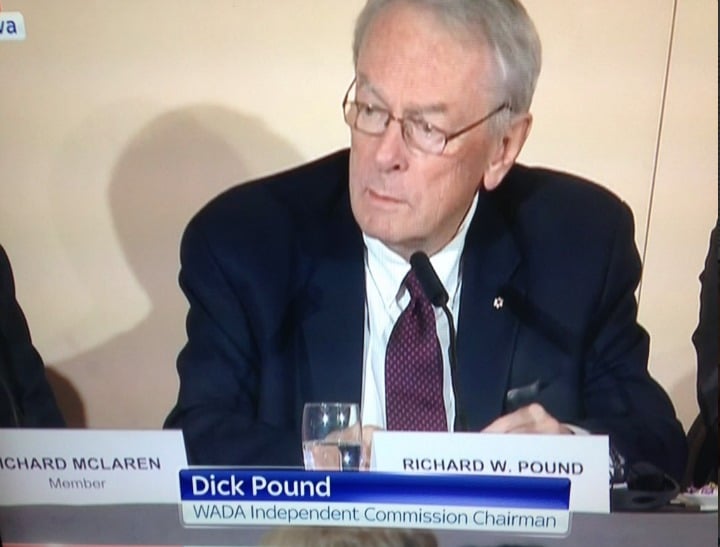 We've rounded up all the latest news from Australia and around the world – so you don't have to go searching.
1. "Cheating Russia" should be banned from 2016 Olympics.
There is a call to ban Russia's track and field athletes from the 2016 Olympics after a report by the World Anti-Doping Agency (WADA) and carried out by ex-president Dick Pound, uncovered a "deeply rooted culture of cheating at all levels" within Russian athletics.
Pound's report released overnight details "corruption and bribery practices at the highest levels of international athletics," evidence of which has been transmitted to international crime-fighting organisation Interpol for further investigation.
Pound, addressing the media from Geneva said "As the investigation went on we discovered information that not only related to sport corruption in the general sense of it, but also to possible criminal actions as well,"
The WADA report found that testing laboratory director Grigory Rodchenko "personally ordered and authorised" 1,417 doping control samples be destroyed three days before WADA arrived in Moscow last December.
It even suggests the London 2012 Olympics — in which Russia won 24 gold medals — were "in a sense, sabotaged by the admission of athletes who should have not been competing."
It criticises an "inexplicable laissez-fair policy" adopted by the International Association of Athletics Federations (IAAF) — the sport's governing body — and recommends five athletes and five coaches, all from Russia, are issued with life bans including Olympic 800m champion Maria Savanova,
Pound said "For the 2016 Olympics our recommendation is that the Russian Federation is suspended. One of our hopes is that they will volunteer that so they can undertake the remedial work needed."
Russia's anti-doping agency responded that the report's findings were "baseless".
Dick Pound presents his findings at the news conference.. 

2. Aung San poised for victory in, as ruling party concedes.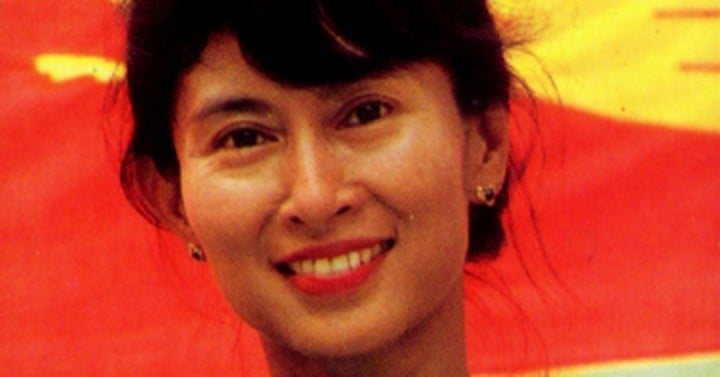 In a stunning testament to patience and the truth Myanmar's ruling party has conceded defeat in the country's first general election since its long-ruling military ceded power to President Thein Sein's quasi-civilian government in 2011.
Aung San Suu Kyi's National League for Democracy is on course for a landslide victory that could ensure it forms the next government.
For more.
3. Former Brisbane Lion charged with attempted murder of partner.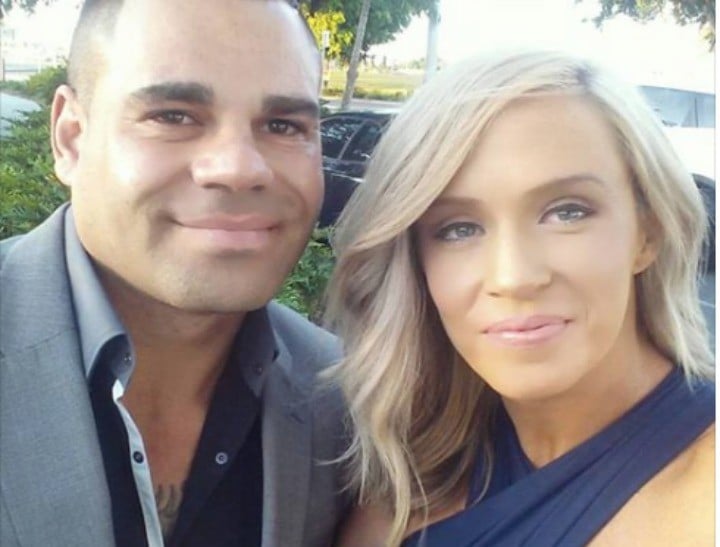 A former Brisbane Lion player has been charged with attempted murder after allegedly bashing his partner so severely that she suffered a brain haemorrhage, and is now in a coma.
27-year old Albert Proud has been charged with the attempted of 35-year-old Richelle Kadadi, a mother of a young son.
The Courier Mail reports that the couple had just attended a wedding before the attack.
Police alleged that Ms Kadadi fled from Proud into the street and the occupants of a passing car, in a strange twist the couple whose wedding they had just attended stopped to help.
Ms Kadadi suffered severe head and facial injuries, including a brain bleed, and remains in a coma. A hospital spokeswoman said her condition was critical but stable reports The Courier Mail.
Police charged the former Brisbane Lion, who now plays for the Mt Gravatt Vultures with attempted murder, acts intended to cause grievous bodily harm and wilful damage. He did not apply for bail in court yesterday.
He is expected to appear again on November 19.
 For domestic violence support 24/7, call 1800 RESPECT (1800 737 732). 
4. Christmas Island stand off "calm".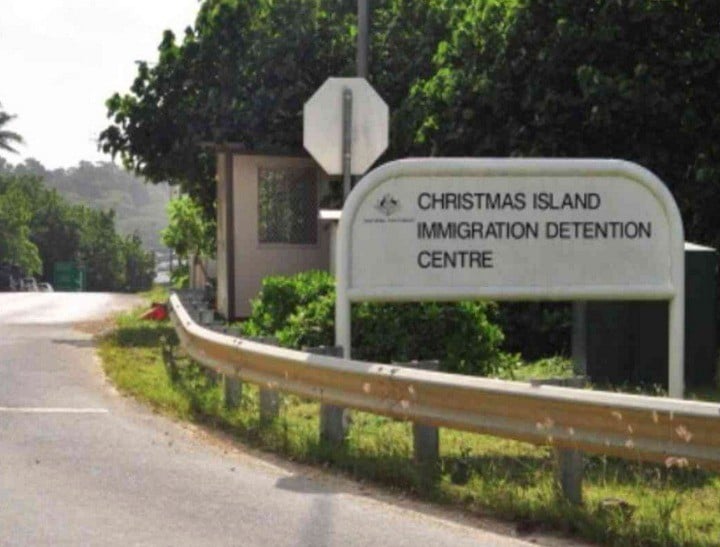 The ABC reports that after a day of rioting order is being restored to the Christmas Island detention centre.
The Department of Immigration and Border Protection has said that a number of people at the detention centre were involved in a "stand-off" with authorities following the death of an Iranian refugee.
But staff have now re-entered the central parts of the centre and say the facility is calm.
Twenty-five-year-old detainee Matej Cuperka told the ABC that ex-convicts who had their Australian visas cancelled after serving time in jail started the riot.
"The death [of the Iranian man] is very, very suspicious," he said.
"They [the inmates who are rioting] believe Serco officers did something to him.
"I clearly heard him in the morning screaming for help, and the next thing I see they be bringing him in a body bag, and after that the whole place went into lockdown.
"About 30 people started a fight with the emergency response team in front of the medical [clinic] where officers left their stations and put the place in lockdown."
"They are setting fires everywhere,"
"They started [on Sunday night]. They have broken into the canteen, into the property area, they started fires over there and now they starting in the compound.
"I want to get out of here. Get me somewhere safe please."
Immigration Minister Peter Dutton said"the priority is to make sure that we can restore order within the centre, and the people on the ground are undertaking those activities."
Mr Dutton said a coronial inquiry into the circumstances surrounding the death of Mr Chegeni would be conducted.
"As I'm advised there are no suspicious circumstances in relation to the death."
5. Calls to ban children from attending cage-fighting events.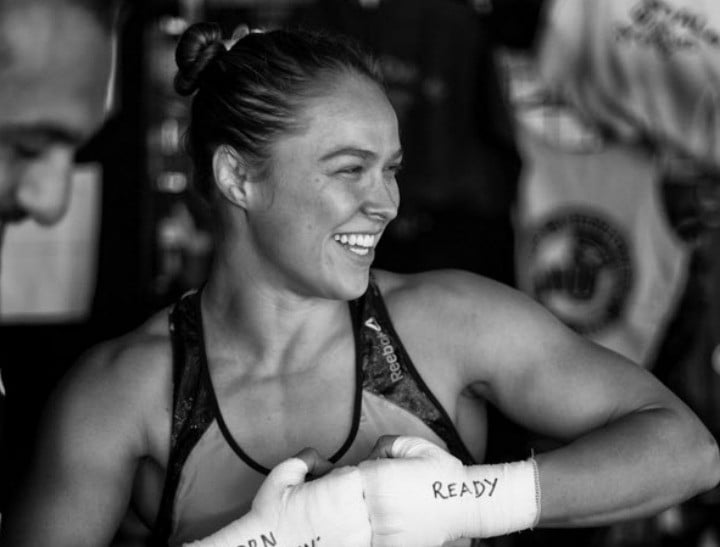 The co-founder of the Alannah and Madeline Foundation, a charity aimed at protecting children from violence, has called on the Victorian government to stop children attending a highly publicized cage fight this weekend in Melbourne.
This weekend sees the Ultimate Fighting Championship bout between US drawcards Ronda Rousey and Holly Holm.
The Herald Sun reports that the Etihad fight will be the biggest mixed martial arts event to be held in Melbourne since a ban was overturned on holding fights in cages.
Dr Phil West, who with Walter Mikac co-founded the Alannah and Madeline Foundation after the Port Arthur massacre, has called on Premier Daniel Andrews stop the brutal "blood sport".
Dr West said that UFC cage fights have no age restrictions on tickets, meaning children can attend,
"Allowing children to attend a brutal blood-sport and to be 'entertained' by watching adults bash each other in the face is an insult to the memory of Alannah and Madeline," he writes in an open letter.
It is about your legacy, about our state's child protection and safety laws being upheld." he said.
6. Toddler fights for his life after daycare tragedy.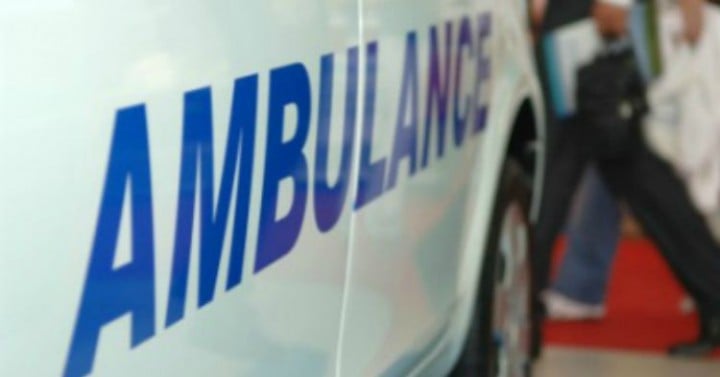 A two-year old boy is in hospital in a critical condition after falling into a swimming pool at a daycare in a Perth family home.
The two-year-old boy was pulled unconscious from the backyard pool of a Carramar family home, where he was attending family day care, just before 10am yesterday reports Nine News.
A neighbour performed CPR on the boy until paramedics arrived.
He is in hospital in a critical condition.
7. Couple may be fined after using "child repelling" alarm in their backyard.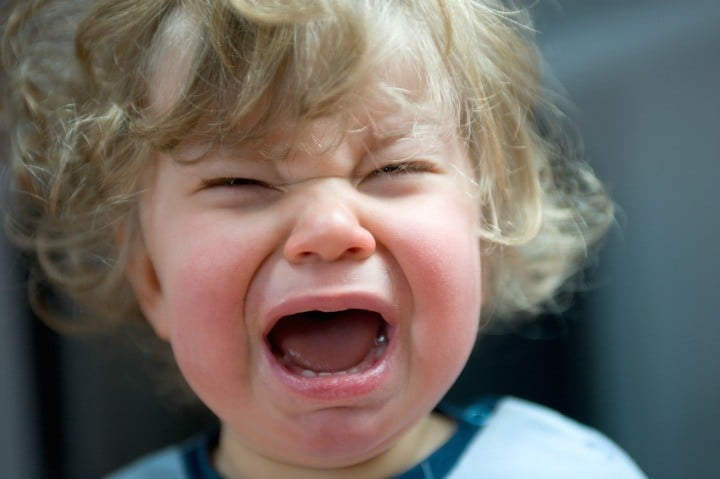 A couple who installed a anti-loitering device to stop the noises of their neighbour's children "screaming" in the backyard may be fined over $5000.
Michael and Kathryn Mitchell of Ipswicth in the UK installed the anti-child gadget outside their home in August after saying they had two-year of "unbearable" noise.
The Sun reports that the device emits a high-pitched noise that can be heard only by young people.
Whenever it was switched on the four children who lived next door would retreat inside.
The couple say the device was switched on up to three times a day, usually for 'two or three minutes' at a time, though sometimes for ten minute, though a neighbor says sometimes it was for four hours.
Mr Mitchell said "I don't mind the noise of children playing happily.
"It is perfectly okay to hear them squeaking and laughing – but their screaming was on another level.'
His wife claimed, "We have never wanted to stop the children playing. We just want to stop them screaming too loudly.
"I got so bad in the summer that we were unable to sit outside and have a meal or enjoy a glass of wine.
"We also had to shut our windows and doors. We were constantly on edge waiting for the noise to happen."
The local council has now told the couple they could be issued with a Community Protection Notice under the Anti-social Behaviour Crime and Policing Act 2014 if they used the device again and could be taken to court where they could be fined £2,500 ( $5,300) as well as having to pay costs.
"'I was really annoyed to get this letter [from the council]. It switched things around from us being victims and is making out that we are the perpetrators. It is horrible," said Mr Mitchell
"I don't believe the device is anti-social. It is the only recourse we have to deal with a noise nuisance because nobody wants to take any notice of us."
8. Pre-schools are now offering religious instruction.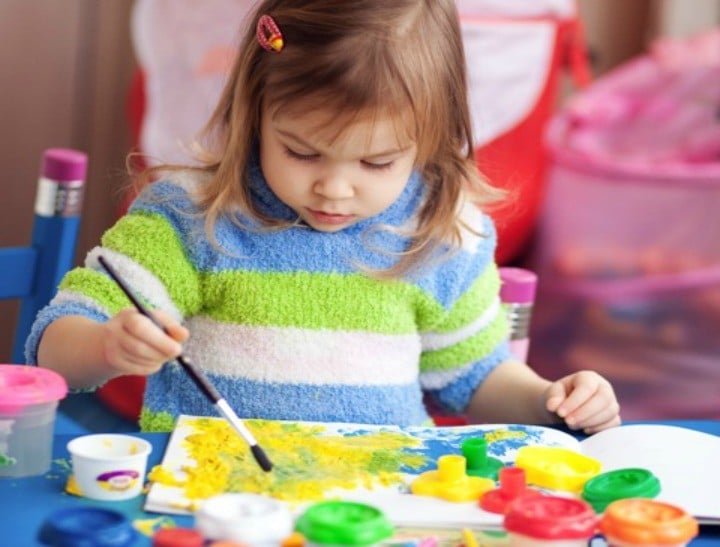 Special religious instruction is being taught at a Victorian pre-school – after being scrapped from school classes.
The state's largest SRI provider, Access Ministries, is offering a religious instruction program called Explore Christianity, at Emmanuel Early Learning in Endeavour Hills reports The Age.
The weekly half-hour session at Emmanuel Early Learning is run by two accredited volunteers, and is based on the school SRI program.
The program – widely accepted by families with only three children "opting out"
Christian values and beliefs and addition to stories from the Bible.
Students who have opted out sit in a different room and work an alternative activity.
One parent, Natalie Aarons told The Age she took her child out of the program because she didn't agree that only one religion should be taught at the centre.
"It didn't sit right with me … we would prefer our child to learn about a diverse range of religions, not just one.
"I think the time would be better used teaching ethics or values," she said.
Lara Wood, spokeswoman of SRI opponent, Fairness In Religions in School, told the newspaper that they believed separating students by religion at such a young age could be damaging for students.
"We find it outrageous that kids as young as they are in childcare centres and kindergartens could be segregated by religion. We feel that's not a good start to a student's education life."
The manager at Emmanuel Early Learning, Christopher Emmanuel, said the centre introduced the program after families requested that religious instruction be incorporated into the curriculum.
9. Millionaire businessman and wife dies in helicopter crash.
A businessman, his wife and their friend have been killed after the helicopter they were travelling in crashed on the weekend in NSW.
Richard Green and his wife, Carolyn and friend, John Davis were in Green's privately-owned helicopter when it crashed after taking off from Breeza near Tamworth, New South Wales, on Saturday night destined for Sydney's Northern Beaches.
A statement from the Australian Maritime Safety Authority confirmed the wreckage of the helicopter had been found by rescuers."The wreckage of a Eurocopter helicopter with three people on board has been located south of Cessnock," the statement says.
"Sadly, there were no survivors on board the helicopter, which departed Breeza, south-west of Tamworth on Saturday evening."
"One of ten search helicopters located the wreckage, south of Cessnock, in the Watagans National Park, on Monday evening."
10. Bunnings introduces new dog friendly policy – then dog bites child.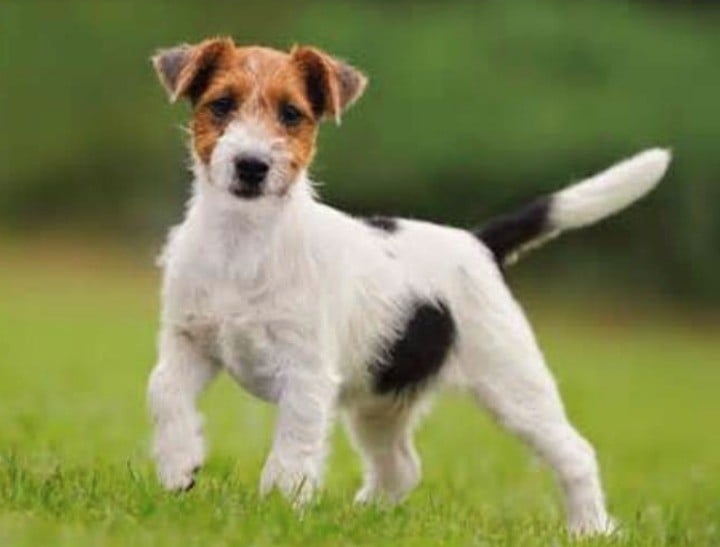 Only days after Bunning was praised for introducing a dogs welcome policy in its stores a young girl has been bitten.
The five-year old girl was at the Melton store in Melbourne on Sunday when she went to pat a Jack Russell.
Her mother told 3AW it bit the girl on the leg.  "It's broken the skin just below her knee," she said.
"She's got two bite marks that broke the skin, a couple of bite marks around the side and bruising and swelling."
"We just don't think dogs should be there," Ms Hungerford told 3AW's Neil Mitchell.
"Bunnings on a Sunday is really busy … It's just not a good environment for a dog."
Ms Hungerford said she didn't believe it was the right environment for dogs.
"For four of us trying to navigate through Bunnings was hard enough, let alone having dogs there as well."
"Most Bunnings are not in walking distance for anybody — you're not going in there for a bottle of milk, you're going in there for large items, so you can't really walk anywhere."
She said the dogs' owner was distraught by the attack.
"He apologised, he was very distraught about it and he said the dogs had never done this before," Ms Hungerford said.
"Even after the dogs had been take outside, they were still barking at people."
Bunning had been widely praised for instituting the policy allowing pets in the store.
Do you have a story to share with Mamamia? Email us [email protected]
[post_snippet id=324408]