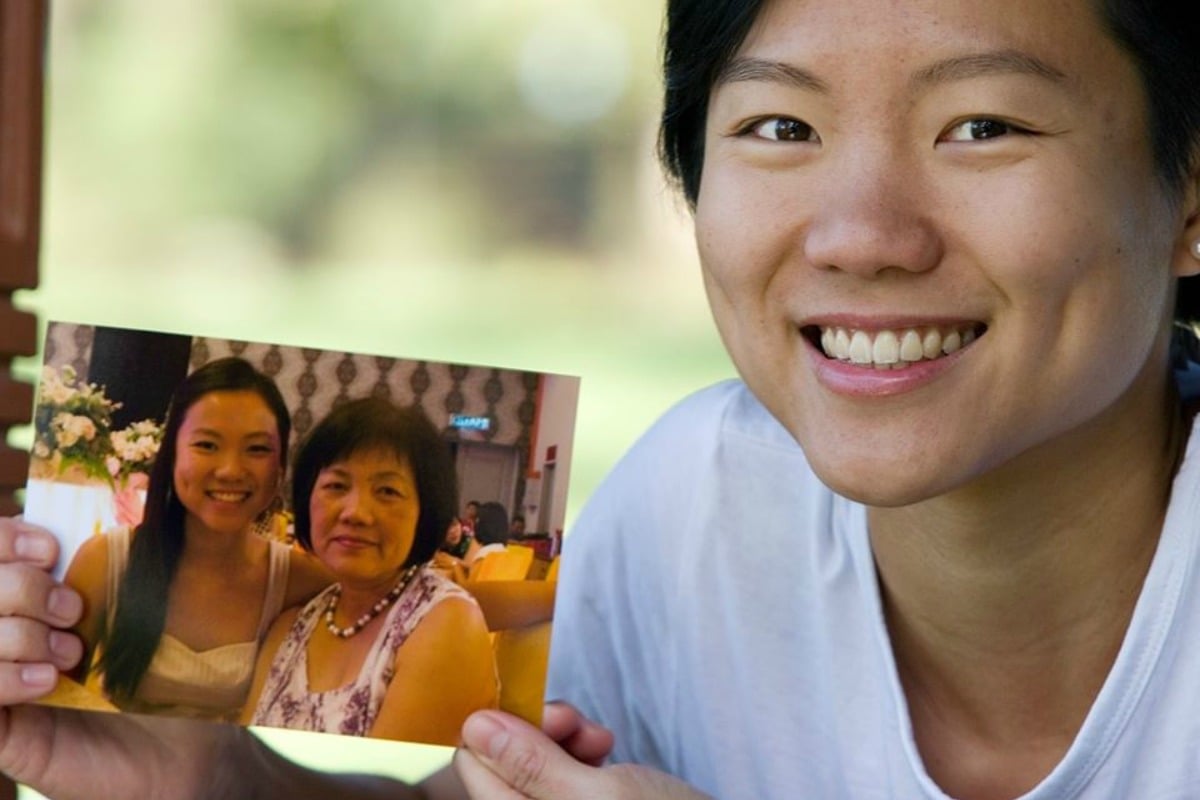 When Belinda Teh arrived at the hospital the morning her mother died, her mum was unrecognisable.
Her eyes were pointing in different directions, she was all sorts of different colours, and she looked like a tortured shadow of herself.
She spent her final four hours on this earth choking, spluttering, twitching and gasping for air. It was a horrible way to die.
WATCH: Belinda is appearing on tonight's episode of Insight. Here's a preview.
Mareia Teh had asked twice for medical assistance to die peacefully from the advanced, aggressive, triple-negative, terminal breast cancer that had already promised to take her life – and that morning when her then 23-year-old daughter came to her bedside one final time, she looked her in the eye and said her name.
"It's the reason I get up in the morning and campaign [for voluntary assisted dying]. She knew what was happening to her," a now 27-year-old Belinda told Mamamia.
Just over a year after her mother's death in April, 2017, news came through that Victoria was to become the first state in Australia to bring voluntary assisted dying into law.
Those laws became accessible on June 19, 2019.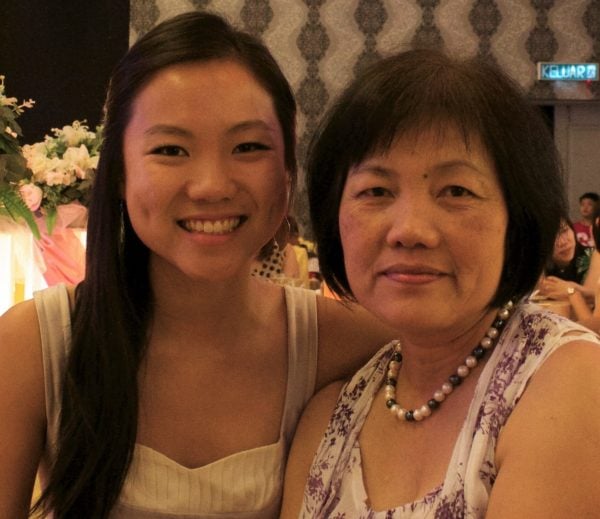 "I couldn't eat my dinner because I was crying so hard. Knowing from that day onwards, people like my mum would be able to ask the same question my mum had asked and instead of getting a 'No, we can't'. They'd get 'Yep, here are the forms, let's talk about it...there are no words'," Belinda told Mamamia.