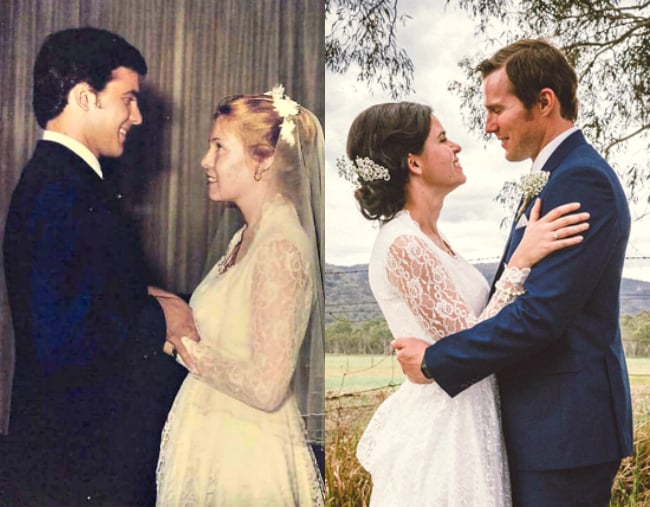 In honour of Mamamia's wedding planning podcast Hitched, we wanted to celebrate (and perve on) YOUR weddings.
Each week, we'll deep dive into one Aussie couple's wedding day to bring you all the details about the important stuff. From the practical things like the dress and vendors to the words of wisdom they wish they'd heard before their big day, below you'll find everything you want to know. 
Oh, there are lots of beautiful photos too.
This week's Wedding of the Week is Kate and Phil's charming country wedding full of sentimental touches. Enjoy! Don't forget to Subscribe to Hitched here.
The basics.
Who: Kate, 32, and Phil, 32, from NSW
Wedding date: October 17, 2015
Number of guests: 95
Total cost: $18,000
Wedding photographer: Jennifer Leahy, Silversalt Wedding Photography
"One of my biggest concerns on the day was being in front of the camera, but Jen made me feel so comfortable and relaxed. It was such a pleasure to spend the day with Jen, we loved her fun and creative photos which captured all our special moments of the day."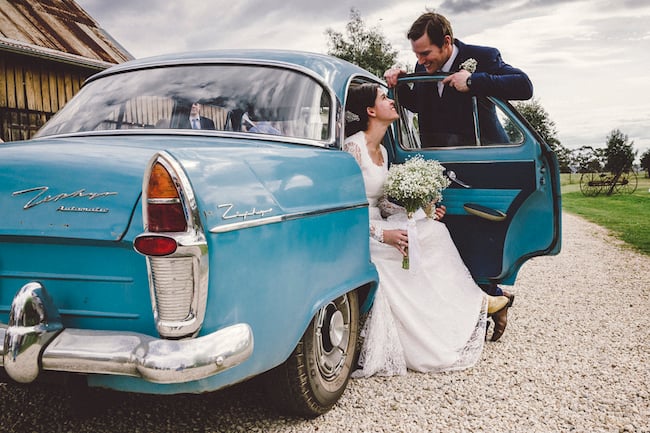 Kate and Phil's love story.
"Phil and I went to nearby high schools in Sydney's Inner West. We knew of each other and had common friends throughout our high school years, but it wasn't until our final year in 2004 that we properly met at a mutual friend's backyard 18th birthday party. Phil impressed me with his knowledge of the constellations and planetary systems, and we had our first kiss under the stars."