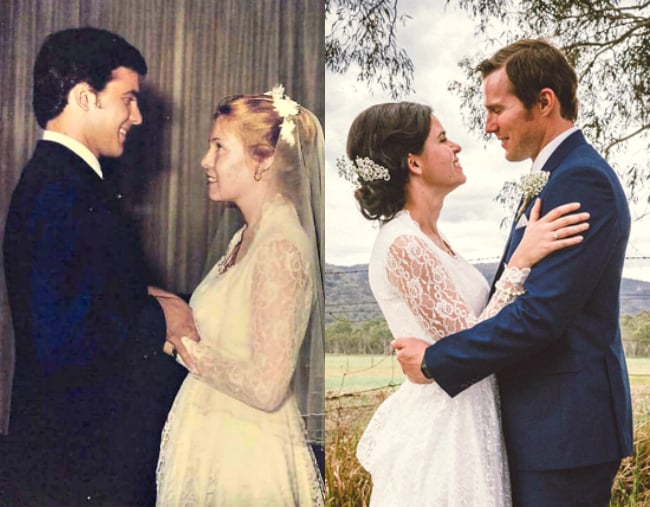 In honour of Mamamia's wedding planning podcast Hitched, we wanted to celebrate (and perve on) YOUR weddings.
Each week, we'll deep dive into one Aussie couple's wedding day to bring you all the details about the important stuff. From the practical things like the dress and vendors to the words of wisdom they wish they'd heard before their big day, below you'll find everything you want to know. 
Oh, there are lots of beautiful photos too.
This week's Wedding of the Week is Kate and Phil's charming country wedding full of sentimental touches. Enjoy! Don't forget to Subscribe to Hitched here.
The basics.
Who: Kate, 32, and Phil, 32, from NSW
Wedding date: October 17, 2015
Number of guests: 95
Total cost: $18,000
Wedding photographer: Jennifer Leahy, Silversalt Wedding Photography
"One of my biggest concerns on the day was being in front of the camera, but Jen made me feel so comfortable and relaxed. It was such a pleasure to spend the day with Jen, we loved her fun and creative photos which captured all our special moments of the day."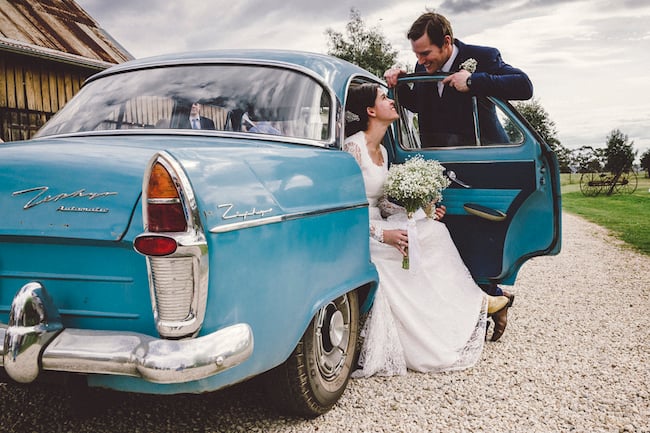 Kate and Phil's love story.
"Phil and I went to nearby high schools in Sydney's Inner West. We knew of each other and had common friends throughout our high school years, but it wasn't until our final year in 2004 that we properly met at a mutual friend's backyard 18th birthday party. Phil impressed me with his knowledge of the constellations and planetary systems, and we had our first kiss under the stars."
"After attending my grandparents' 60th wedding anniversary in Italy 10 years later, we spent four weeks travelling throughout Europe. One night while in Salzburg, Austria, as we were walking back to our hotel through the empty cobble-stoned streets, Phil proposed at the foot of the Residenzplatz Fountain (famous from The Sound of Music). It was close to midnight and we were the only two people in Salzburg's famous piazza, sharing this moment.
"It was 11-and-a-half years between our first date as teenagers and our first kiss as husband and wife, and I wouldn't have it any other way! For us, getting married was not about making it 'official'.
"We had already set up a life together and had plans for our future, but the wedding was more a celebration of our love and our commitment to each other, as well as throwing a big party to say thank you to our biggest supporters along the way."
The wedding dress.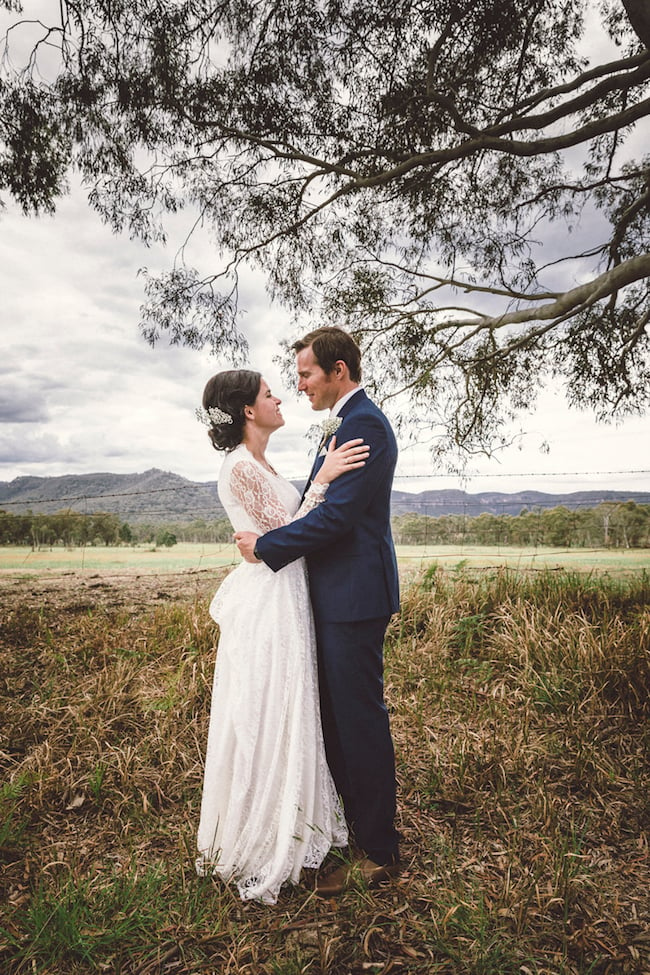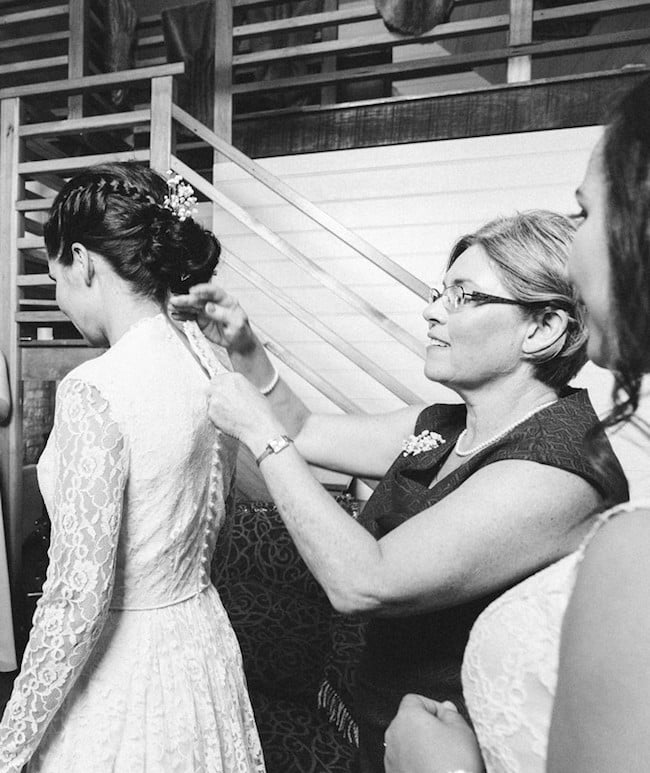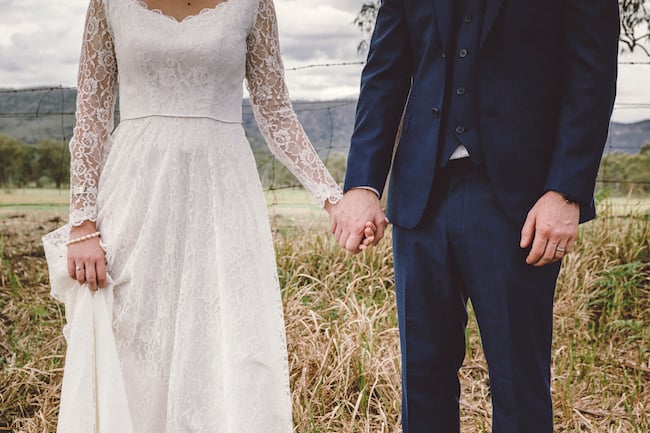 Wedding dress: Kate's mum's wedding dress.
"I wore my mother's wedding dress. For me, there was no other choice - I always wanted to wear Mum's dress and I never even considered the possibility of any other option."
"Mum bought her dress second hand, off the rack in 1983. It is such a beautiful classic style, with lace bodice and full lace skirt, and long sleeves. I wore the dress exactly as my mum had 32 years before me, without any changes to the design.
"Unfortunately, the dress no longer has its tag or a label, and the shop it was purchased from no longer exists. We have no way of tracking its origin, but in a way, not knowing where the dress is from makes it even more special.