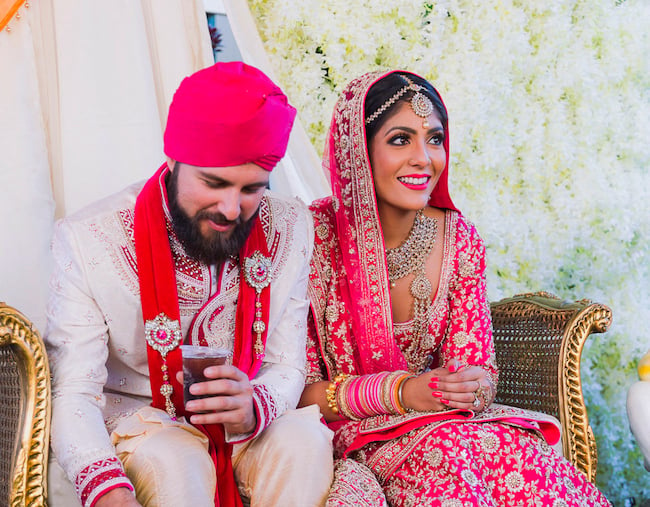 In honour of Mamamia's new wedding planning podcast Hitched, we wanted to celebrate (and perve on) YOUR weddings.
Each week, we'll deep dive into one Aussie couple's wedding day to bring you all the details about the important stuff. From the practical things like the dress and vendors to the words of wisdom they wish they'd heard before their big day, below you'll find everything you want to know. 
Oh, there's lots of beautiful photos too.
This week's Wedding of the Week is Ari and Amarise's vibrant weddings. That's right, they had not one, but two. An Indian wedding and a Western wedding. Enjoy! Don't forget to Subscribe to Hitched here.
The basics.
Who: Amarise and Ari, both 29 from NSW
Wedding date: Indian wedding, April 29th, 2017 and Western wedding, May 6th, 2017
Number of guests: Approx. 180 at each function
Photography: Feather & Birch
"I cannot recommend Matty enough. There is nothing more important than a photographer that makes you feel comfortable on your wedding day and can snap the perfect picture instantly."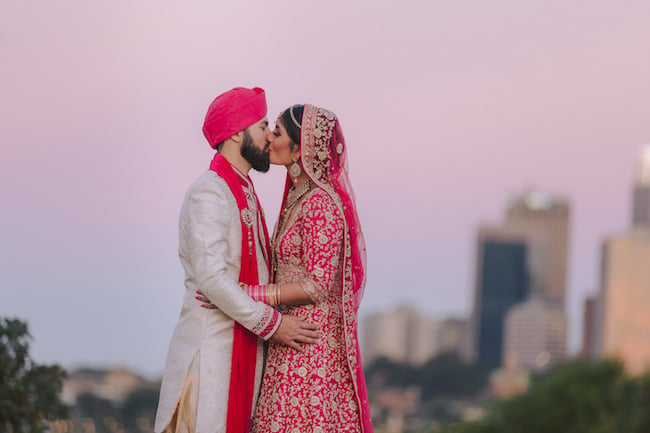 Ari and Amarise's love story.
"Ari and I met through mutual friends by chance. I went a housewarming of a work colleague who happened to be childhood friends with Ari, we were introduced that night and we instantly hit it off. Ari contacted me the day after we met and suggested we catch up over dinner.