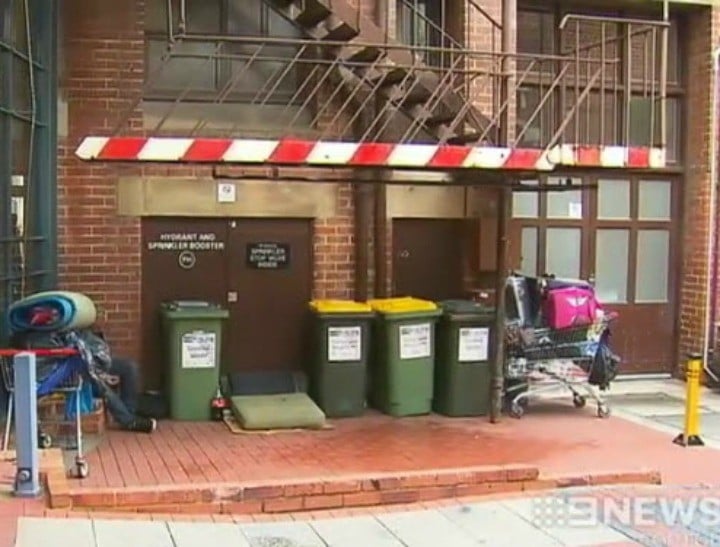 We've rounded up all the latest stories from Australia and around the world – so you don't have to go searching.

1. Genuine 'vampires' too afraid to tell doctors of blood-sucking habits for fear of stereotyping, study finds.
People who identify as vampires and believe they need to ingest blood for energy don't seek support from doctors for fear of ridicule and a possible mental health diagnosis, a study has found.
Idaho State University sociologist Dr D.J. Williams found 'genuine vampires', who seek out others' blood to gain energy (as opposed to 'lifestyle vampires', who wear black and fake fangs), did not disclose their habits to physicians due to expected negative reactions, Reuters reports.
Dr Williams has studied self-identifying vampires for close to a decade and says they come from every walk of life, including doctors, lawyers and candlestick makers.
He said they are "successful, ordinary people", but always feel very tired.
The study – based on responses of 11 self-identifying vampires – found fatigue is the main reason they find a consenting adult to cut and ingest blood from.
"The real vampire community seems to be a conscientious and ethical one," Dr Williams said.
"Most vampires believe they were born that way; they don't choose this."
There are believed to be thousands of self-identifying vampires globally.

2. Consumer authorities try to shut down a 'rip-off' toy website
Authorities have issued an official public warning about a toy website in response to complaints from furious customers who haven't received the toys they paid for.
The investigation into Toy Palace, or toypalaceaustralia.com.au, has been led by Consumer Affairs Victoria on behalf of fair trading bodies around Australia, news.com.au reports.

3. The driver who caused the fatal Ravenshoe café explosion 'heartbroken' after learning of the tragedy.
The 60-year-old ute driver who crashed into Queensland's Ravenshoe café was heartbroken when his family told him about the tragedy, his son says.
Mr Scutt reportedly has no memory of the blast, with the Courier Mail reporting it remains unclear if he had some form of a heart attack or a stroke just before the crash.
Last month, Brian Scutt lost control of his car, which hit a gas bottle at the café and caused an explosion that injured 20 people and killed two, cafe manager Nicole Nyholt and Margaret Clark, 82.
James Scutt says his father, who remains in a serious condition, was "pretty much heartbroken", the ABC reports.
"He was crying – he's got no idea."
James said his father had thought he was in hospital for a kidney transplant he had years ago.
"We've informed him what's happened and he's taken it about as well as you can imagine," he said.
"He's obviously very upset that it's affected everyone and we've told him that people have passed away. We haven't informed him who yet because we just want him to focus on getting better at the moment."