It's easy to judge the people who fall victim to online dating scams. "How could they be so stupid?"
The sad reality of online dating is that it's easy to be sucked into scams because victims have no idea they are being scammed. They are simply falling in love with a lovely man or woman they have met online. To them the relationship is real.
They don't have to feel lonely anymore.
The devastation felt when you discover you have been the victim of an online dating scam can stay with you forever. It's not just the financial effects which can be devastating, but the emotional scars, which can be severe.
The Australian Competition & Consumer Commission (ACCC) is warning women to be careful not to fall victim this Valentine's Day, explaining that it is a significant day for online scammers who will use endearing gestures to suck you in further.
The warning: If you are on the receiving end of a grand gesture from someone you have never met this Valentine's Day, remain guarded. A request for money may not be far off and that's when you really need to step back and figure out exactly what is going on. No matter how strongly you feel for the person you're dating online.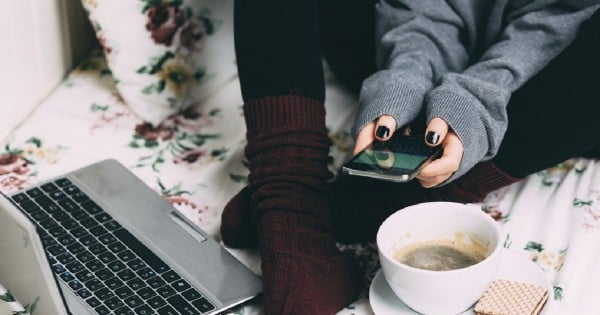 In 2015 Australians lost $23 million to online dating scams leading the ACCC to issue a warning ahead of Valentine's Day. They revealed 2620 victims lost $22.7 million to so-called romantic scams and estimate that to be only one-tenth of the actual figure with many victims too embarrassed to make an official complaint.
Delia Rickard, deputy chair of the ACCC, says online dating scammers know what they are doing. "Scammers invest considerable time and effort deceiving you into a fake romance, a fraudulent business partnership or a complex investment scheme. Their ultimate aim is to build your trust so they can steal your personal details and your money."
Victims are losing their savings, their super, their homes and in some cases are being left paying off large debts.
Melbourne woman Jan Marshall, 62, lost $260,000 to an online dating scam in 2012. Jan says she fell in love with a British engineer working in Dubai, not realising he was a professional scammer intent on making money by pulling at her heart strings.
"These people have the skills to manipulate and make you fall in love. I was in shock, I couldn't understand how this had happened to me," she told Fairfax.
Her story has become all too familiar.
The ACCC has released a video called Scam of the Month: Relationship Scams which explains people we can watch out for to avoid becoming victims of online dating scams.
Tony Neate, chief executive of the UK's Get Safe Online, said the financial loss is one thing but the emotional impact is also severe.
"When someone places a lot of trust and faith in a person who they think they know, they often don't separate their emotional feelings from rationale," he told the Express. 
"Often when victims do start to suspect something isn't quite right, they're already in deep, so it's extremely easy to ignore those little niggles of doubt and choose to trust someone – it's this factor which online criminals exploit.
"It's important to remember that it's highly unlikely anyone legitimate would ask for any kind of financial assistance for whatever reason."
Neate says potential victims should speak to a family member or a friend if in doubt. "If someone is keen to take their contact off the dating site very quickly, this could be a sign that they have something to hide."
Also, don't give up on love.
Online dating has resulted in countless successful relationships and many people are still meeting the old fashioned way, on the street, at the shops, in a restaurant, through family and friends.
The right person is out there waiting for you. Just be patient. Be vigilant about online dating scams because the time you spend dating someone who turns out to be a scammer could be better spent meeting real people who are also looking for love.
If you or someone you know has fallen victim to an online dating scam please contact via their website at scamwatch.gov.au