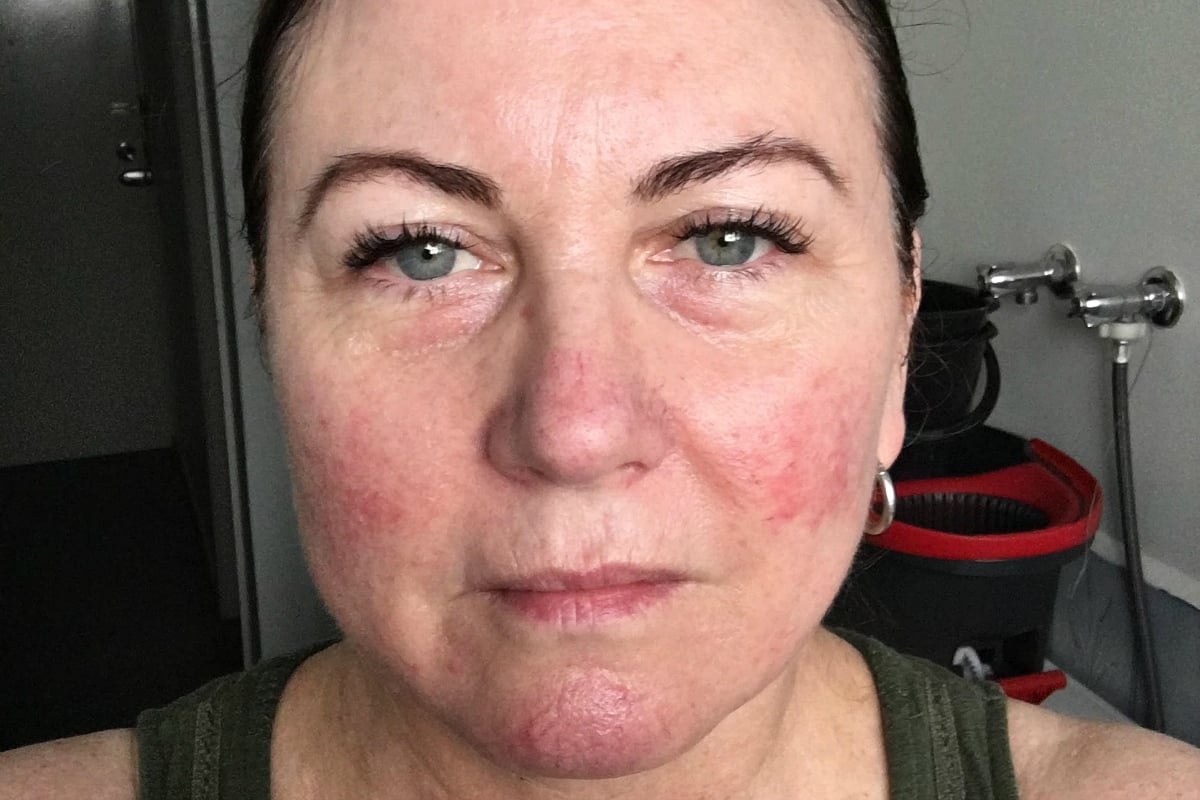 This story was originally published on October 30, 2019. It has been updated to include the results of the class-action lawsuit.
The following deals with thoughts of suicide. For 24-hour mental health crisis support, call Lifeline on 13 11 14.
Linda Schulz and her teenage son live in crisis accommodation. Four rooms, crammed into 50 square metres. They rely mostly on charities for their food, and Newstart to help pay for other necessities.
It wasn't always this way.
Linda, a single mother and former media executive, has been unable to work since experiencing complications from a 2016 surgery designed to treat urinary incontinence.
The Melbourne woman had been fitted with a mesh 'sling' implant, a surgically inserted device designed to prevent involuntary bladder leakage; a condition that affects roughly one third of Australian women. However, she ended up requiring multiple corrective surgeries and living with excruciating pain after the mesh eroded into her vagina.
Three years on, Linda lives with a nerve condition, suffers frequent infections and experiences intense pain in her perineum, vagina, groin and legs. She can only walk short distances, sit or stand for short periods of time, and is now totally incontinent.
"I have to stay close to a toilet, and going out is really–well, I don't go out. And I won't be able to have a [sexual] relationship, ever. So, that's really hard," the 50-year-old told Mamamia.
"It's changed my life entirely. I'm 50, and living the life of a 70-year-old."
Linda is among a growing number of women who claim to have experienced serious side-effects after being fitted with 'vaginal mesh' implants, a widespread issue that's sparked headlines and lawsuits around the world.
On Thursday, 1350 of those women achieved a landmark victory in a class-action lawsuit against major mesh manufacturer, Johnson & Johnson.
A Sydney Federal Court judge ruled that the victims should be compensated by the company and its subsidiary, Ethicon, for damage done by its implants.
What are vaginal mesh implants?
Vaginal mesh implants come in two forms.
Transvaginal mesh to treat pelvic organ prolapse: this involves mesh sheets being inserted under the bladder or in front of the bowel to prevent organs falling into the vagina, as happens to some women after childbirth.
And mid-urethral sling to treat stress urinary incontinence: here, mesh tape is placed under the urethra, like a sling, to support it and prevent bladder leakage that occurs during coughing, exercise, etc.