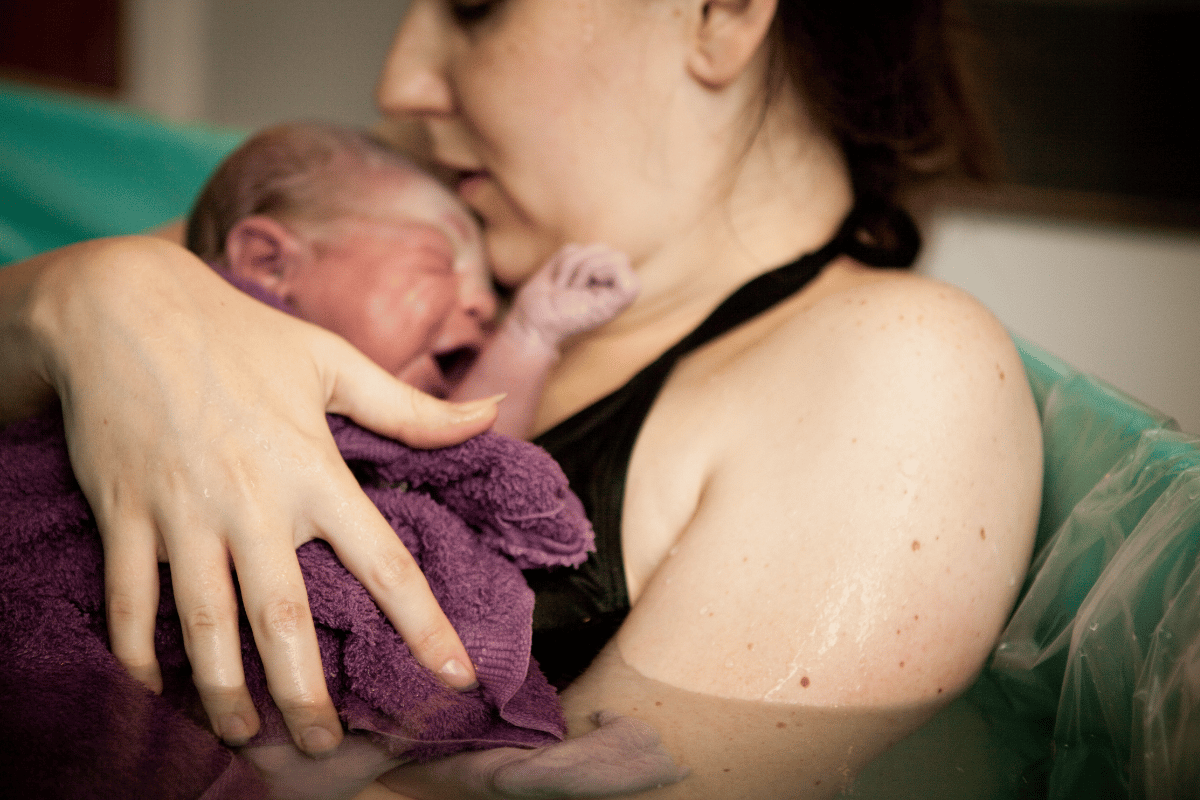 According to statistics, 36 per cent of pregnant women in Australia give birth via caesarean. A significant proportion of these women will elect to have a caesarean for subsequent births but increasingly, more women are choosing to prepare for a vaginal birth after caesarean (VBAC). 
Many Australian hospitals, both private and public, support and encourage women to achieve a VBAC.
Watch: Be a good mum. Post continues after video. 
If you've had a caesarean and you're considering a VBAC for your next birth, I want you to know that it's definitely possible but there are two things you can do to improve your chances of of achieving one: 
1. Find a supportive care provider.
Whether you choose private obstetric or public midwifery care, make sure that your care provider is willing to support and encourage you to achieve a VBAC. Continuity of care is definitely recommended (this is when you have the same midwife or obstetrician throughout your pregnancy and they'll support you during labour and birth, too) but it's not always easy to access. 
My advice? Book in early (as soon as you've peed on the pregnancy test). And if you're not yet pregnant but thinking of a VBAC for a future pregnancy, it's never too early to start preparing. 
Be proactive and look into your local care options and join local VBAC Facebook groups to gauge advice and recommendations from other women. Some larger public hospitals have midwifery groups dedicated to supporting women attempting a VBAC but they are very popular so getting in early is essential.
2. Embrace birth preparation. 
It's never too early to start preparing for your birth.
Birth skills are absolutely essential for any birth but particularly a VBAC when it's quite normal to carry grief, fear and trauma from your previous birth. The best thing you can do is actively let go of your past birth and remind yourself that you're preparing for an entirely new birth experience. 
And then? 
Learn about the physiology of birth (what actually happens in your body during labour), understand how breath and sound can support you through contractions, learn to see labour pain as good, healthy pain that's bringing your baby to you and foster trust in your body's natural ability to birth. 
Ask your care provider questions.
When you meet your obstetrician or midwife for the first time, it's a really good idea to gauge their support of VBACs by simply asking them questions. You may ask: