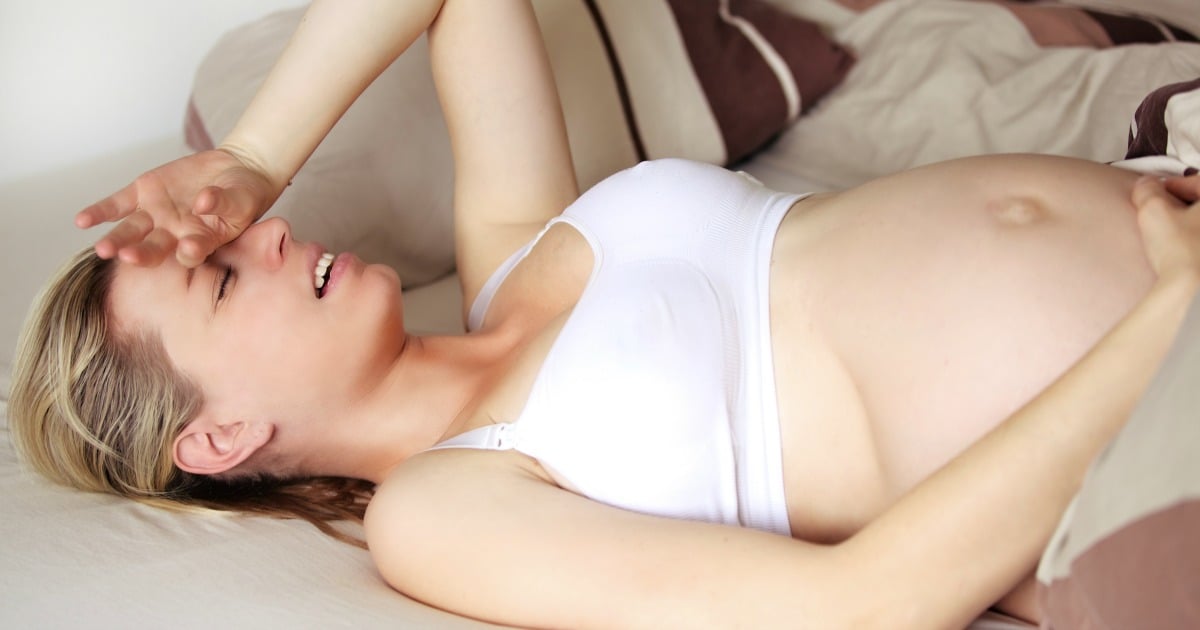 My lady parts have a complicated medical history. I had some issues in my twenties which led to my pregnancy and birth history being pretty traumatic.
My first pregnancy ended abruptly at 22 weeks due to an incompetent cervix and my second pregnancy, which was high risk and heavily medicalised with weekly ob visits for transvaginal ultrasounds, resulted in a traumatic c-section.
I've got baggage. Lots of it. So when I got pregnant for the third time, I was determined to have an unmedicated VBAC. I had big plans. This VBAC was going to be my birth experience salvation. It was going to be empowering and amazing and heal all my hangups. I was going to be a mama goddess and everything was going to be perfect.
I was wrong.

For starters, the obvious: I totally underestimated how much that shit would hurt. Everyone knows childbirth hurts, that's no secret, but to someone who has never pushed a full-sized baby out of a objectively small hole, it's difficult to conceptualise. Phrases like agony, or cataclysmic pain, or supernova of torture don't even begin to illustrate what it feels like to give birth. I'm not even going to try to describe it because there haven't yet been words created that fully encompass just how badly it hurts and I don't want to sell it short. Suffice it to say, labour sucks. It's brutal and primal and pretty damned awful.