By Alex Reilly, University of Adelaide
The Australian government has announced a new deal, long-expected in policy circles, that will see asylum seekers on Nauru and Manus Island transferred to the US.
This is the first positive news in three years for asylum seekers and refugees on Nauru and Manus Island. It is a circuit breaker that has received support from Labor.
However, it is worth observing that this could only be considered a good deal in a world where developed countries have a strong aversion to receiving asylum seeker claims at their borders.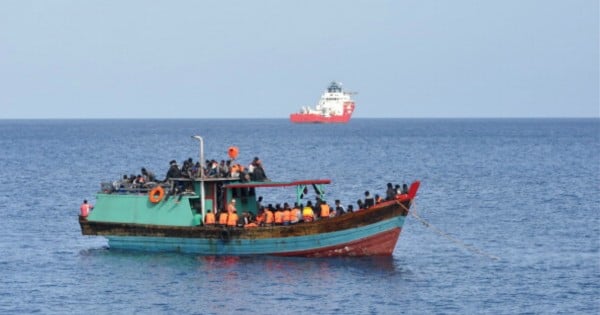 In September, Australia pledged to take a group of Central American refugees housed in camps in Costa Rica.
In a rational world, Central Americans on the border of the US would be settled in the US and Afghans, Iraqis, Iranians and Sri Lankans placed on Nauru and Manus by the Australian government should be resettled in Australia.
However, by any measure, the refugees involved would see the US deal as far better than spending any more time in Australia's offshore detention centres.
A good offer.
Asylum seekers do not have the luxury of choosing where they end up. Although people fleeing persecution have a right to asylum in international law, receiving countries are free to make deals with other countries to resettle asylum seekers, constrained only by the principle of non-refoulement (which means not returning refugees to countries where they are likely to face harm).
The US has the largest refugee resettlement program in the world. It offers the opportunity to establish a new life free from violence and religious persecution. Yes, there is talk of intolerance faced by Muslims in the US, but similar attitudes exist in Australia.