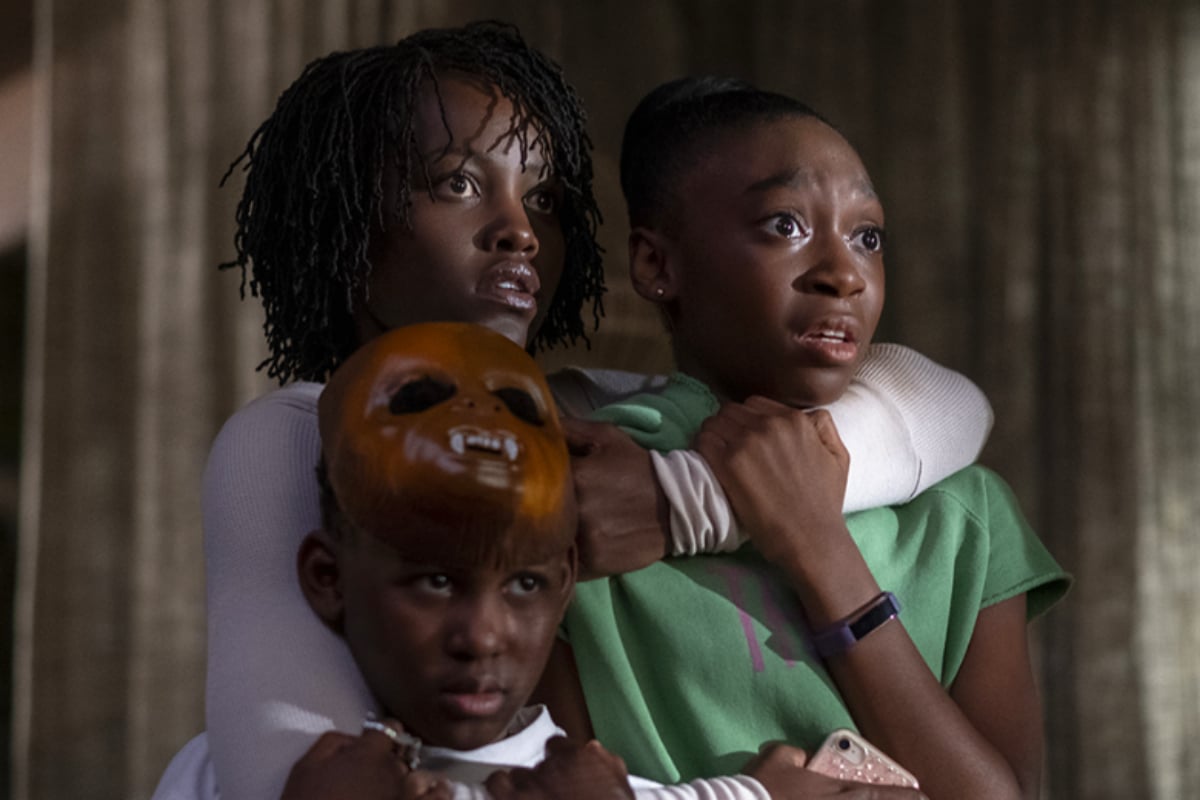 The scariest movie of 2019 appears to be before… us.
Us, directed by Oscar-winning director of Get Out Jordan Peele, premiered in the United States yesterday and the critic's reactions are very promising.
With a star-studded cast including Lupita Nyong'o, Winston Duke and Elisabeth Moss, and the beauty of the the idyllic Northern Californian coast line where the film is set, the film appears to be far from a horror movie… until it's not.
The plot follows a woman returning to her beachside hometown with her family for a Summer getaway.
After becoming increasingly paranoid that something bad will happen to her family, she spots four people standing in the driveway in the dark, holding hands.
Upon closer inspection, they are exact doppelgängers of their family.
What happens next appears to be terrifying.
Watch the trailer for Jordan Peele's upcoming film Us below. Post continues below…
Based on the Twitter reactions, we can gather that the movie is equally confusing as it is horrifying, as the director allows the audience to "use their imaginations".
#USMovie: it's going to take me years to figure this movie out and i mean that as the most beautiful compliment. lupita nyong'o gives one of the all-time great horror performances. i'm speechless honestly.

— lindsey romain (@lindseyromain) March 9, 2019