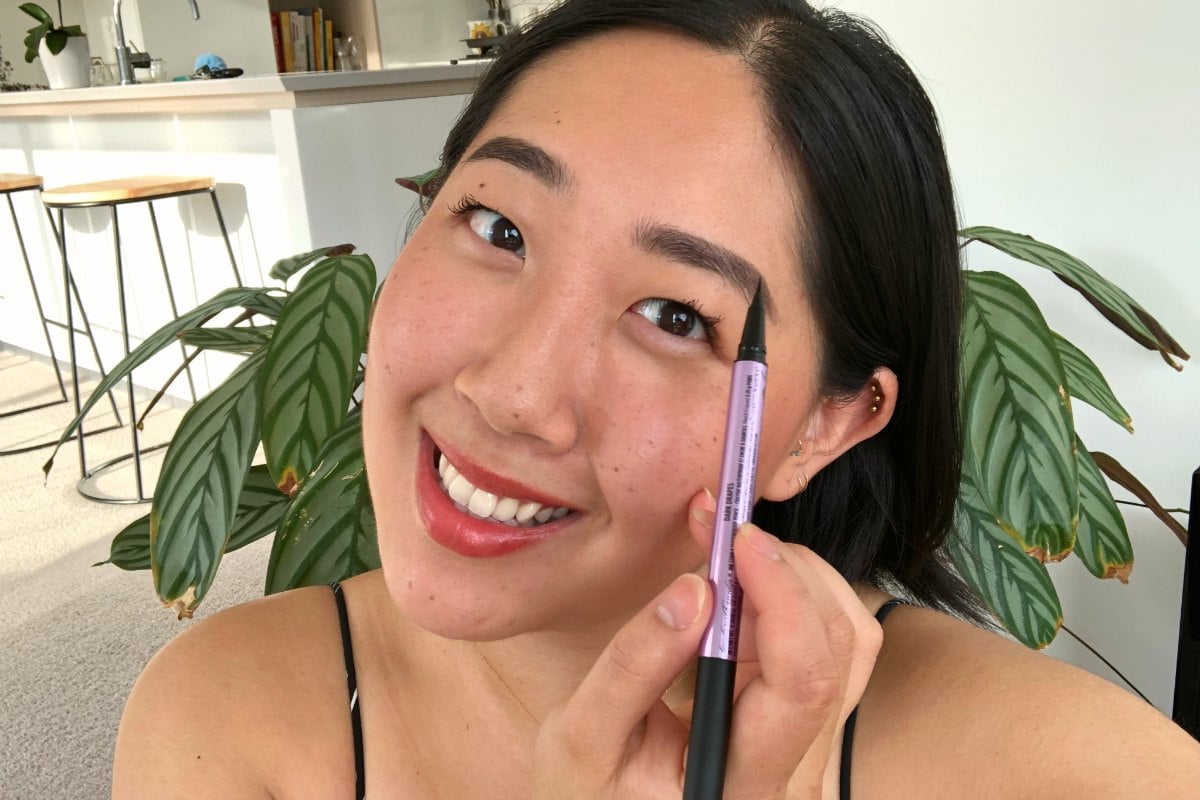 Ask any beauty blogger on Instagram what the secret is to consistently fabulous brows, and they'll likely answer the same thing: microblading.
The expensive semi-permanent tattoo procedure sees a trained brow technician use a blade to etch micro-cuts into your skin before going over the area with ink. The result is feathery, full and defined brows with absolutely no work needed on your part.
Looking at photo after photo of perfectly microbladed brows on Instagram can be tempting, but the thing that puts most people off is the price of the procedure. Microblading typically costs around $1000 to $1800, and while results can last up to two years, this isn't guaranteed for everyone.
Here's what You Beauty's Leigh Campbell tells people when they ask her about microblading. Post continues.
For those who do decide the cost of microblading is too high, there are a few makeup products promising the same DIY results.
One launch that's been particularly buzz-worthy is Urban Decay's Brow Blade.
It contains two products: a waterproof pencil and a very precise 'ink stain' pen. The idea is that you use the pencil to fill in any sparse areas of your brow and then go in with the pen to create defined hair-like strokes.
Urban Decay sold out of Brow Blade within days of its US launch in February, so we just had to give it a try now it's available in Australia. Spoiler alert: it's very good.
At $40 a pop, it's not the cheapest brow product on the market, nor is it the only product of its kind. Last year, Maybelline and L'Oréal launched their own microblading-inspired pens that copy the nibs used for microblading, and Kat Von D's eyebrow brush lets you use your shadow or pomade of choice to create similar results.