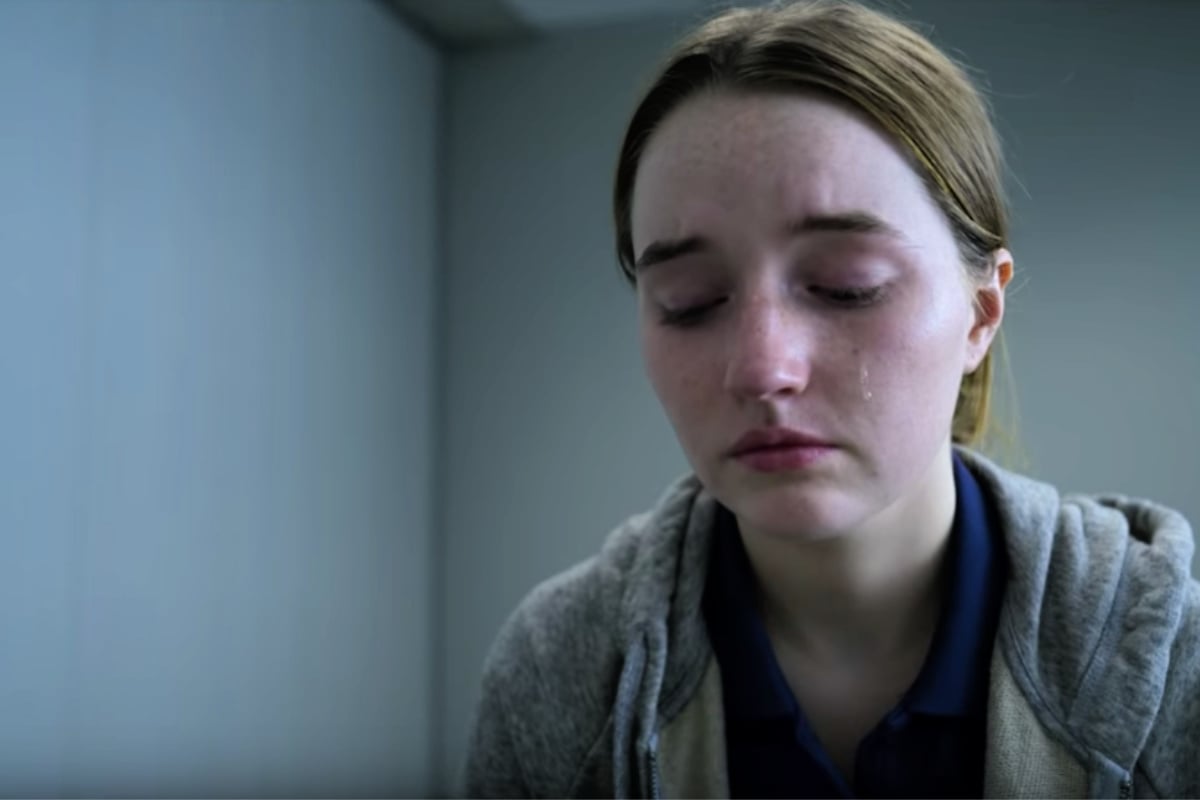 Content Warning: This article contains descriptions of rape and violence and might be upsetting for some readers. 
This article contains spoilers for the Netflix show Unbelievable, which is based on a true story.
Anyone who has watched Netflix's Unbelievable will tell you, the true story is hard to watch.
Based paragraph by paragraph on T. Christian Miler and Kem Armstrong's Pulitzer Prize-winning article, An Unbelievable Story of Rape, the eight-part TV series follows two female detectives as they hunt down a serial rapist terrorising women by crossing age, race and state borders.
The story begins in 2008 when an 18-year-old woman named Marie Adler (in real life, we don't know Marie's first or last name; Marie is her middle name) played by Kaitlyn Dever calls the police and tells them she has been raped.
You can watch the trailer for Unbelievable below. Post continues after video.
The young Washington woman tells police a man broke into her home, snuck quietly into her bedroom during the night, blindfolded her and raped her at knifepoint for hours on end.
Marie is made to tell her story in excruciating again and again to multiple cops, detectives and hospital staff over the next 24 hours. And the more the police detectives press her for information, the more unsure of her own story Marie seemingly becomes.
Three days after her rape, Marie is coerced by two male detectives into agreeing she might have dreamt that someone had broke in and raped her. She's charged with filing a false report and a court orders her to pay a $500 fine. The 'lie' destroys Marie's life, so much so, she contemplates ending hers.
But as the series shows viewers, Marie wasn't lying. She is one of several women raped by Marc Patrick O'Leary, a former military man using a police handbook on rape to execute the crimes without getting caught. It's only by a stroke of luck that a Colorado detective, Detective Karen Duvall (Detective Stacy Galbraith in real life) played by Merritt Wever, sees a connection between one of her rape cases and a case in a neighbouring district.