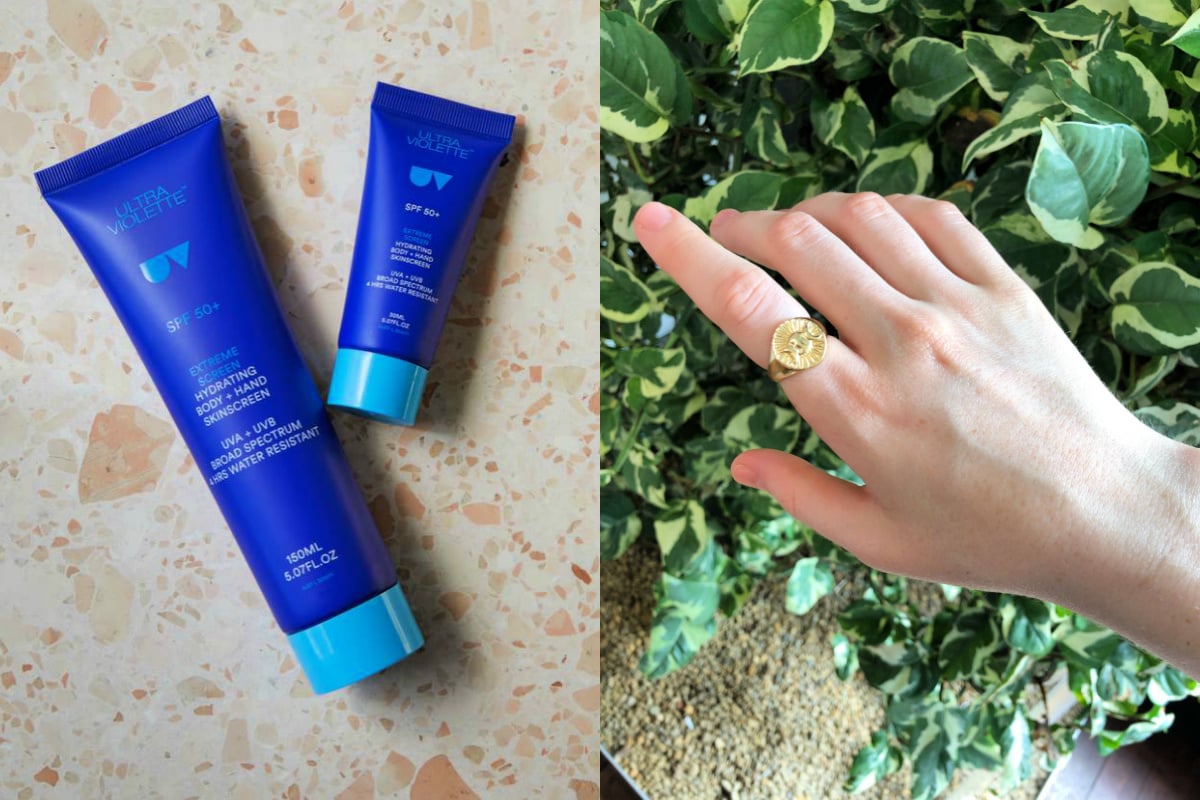 After much anticipation and polite pleading, beloved Aussie sunscreen brand Ultra Violette has released its brand new sunscreen for your body.
Her name? Extreme Screen. And you're about to see her bright blue packaging all over your Instagram feed.
This hydrating body sunscreen is the latest product from the aesthetically-pleasing brand that prides itself on making the highest protection SPF products that don't look or feel like traditional sunscreens at all. In fact, when Ultra Violette released their innovative facial sunscreens back in late 2018, they changed the game.
Their latest offering is no different. Forget greasy, smelly sunscreens of the olden days. No, Extreme Screen is a cool sunscreen and here's everything you need to know about her, including my review.
 

View this post on Instagram

 
Ultra Violette Extreme Screen Hydrating Body and Hand SPF 50+.
Retailing at $35 for 150ml, Ultra Violette Extreme Screen Hydrating Body and Hand SPF 50+ is a high-protection body sunscreen that's marketed as a luxury beauty product. It sits within the brand's existing family of 'skinscreens', a term they coined for sunscreens that feel and act more like lovely skincare products.
Speaking to Mamamia, Ultra Violette's Ava Matthews said despite never wanting to create a body SPF (too boring, she thought!), she and her co-founder Bec Jefferd spent nine months working on Extreme Screen simply because the demand from their customers was relentless. So much so, some were resorting to using their precious UV facial sunscreen on their bod which, at $40ish a 50ml tube, was quickly becoming an expensive habit.