An 18-year-old Uber passenger has accused her driver of sexually assaulting her while she was "drunk and vulnerable".
Speaking to A Current Affair on Wednesday night, Laura Mercer described her anger towards the company she used regularly and thought "seemed safe".
Having taken many Ubers before, the Brisbane woman – who had been out drinking with friends for an 18th birthday – didn't think much of ordering a ride home by herself after midnight.
"It was just normal. I got in and he was really friendly and I was quite drunk," she told producers.
After being picked up on Eagle Street in the CBD, Laura says her first impression of the driver was good, and didn't think much of his offer to switch the app off after travelling 600 metres to drive her home "for free".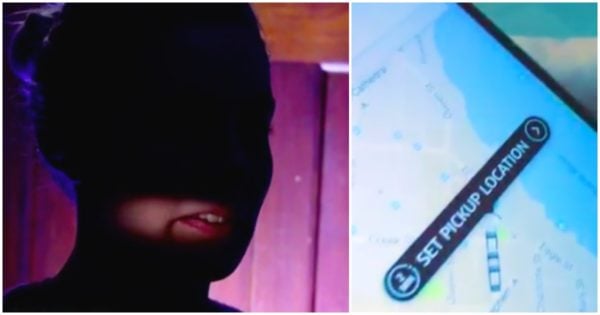 "I just thought he was being really friendly, and he just kept saying I was pretty and he was doing a music video and I looked like a model," she said, adding: "He said he wanted to take photos of me, but he did it on my phone, so it seemed innocent at the time."
The teen alleges things changed when the driver asked her to get out of the Uber, and proceeded to pull her top down. Then, she says, he assaulted her.
"He came over and he started forcing it down and taking photos and forcing himself on me and touching me. He moved my underwear aside and started touching me.
"He was trying to kiss me and my mouth was closed and I was crying and pulling away. He just kept going and he was rubbing himself on me."