Despite being just 11 and 17 years old, Sydney sisters Stella and Rose Cox are the primary caregivers to their mum Caroline.
They have been for five years.
"It is what it is I suppose," 11-year-old Stella told Sunrise over the weekend, adding, "nobody chose this life but it is what it is so we just get on with it."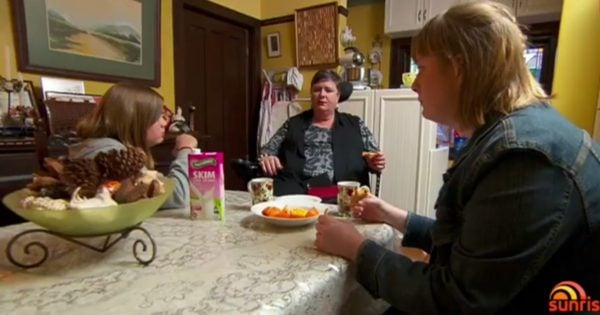 Stella, Caroline and Rose at home. Source: Sunrise. 
Being left a quadriplegic after contracting transverse myelitis in 2011, Caroline says that without her daughters - who are in years 6 and 12 at school - life as she knows it would not be possible. And according to national statistics, there are 11,000 kids across Australia acting as primary carers, just like Stella and Rose.
"I had to clean, cook, everything under the sun that you could think of. Waking up getting myself ready for primary school, getting my sister ready for daycare," 17-year-old Rose said before later admitting, "I do think sometimes life is unfair, but I believe that things happen for a reason and it's happened to me and I've just got to make the best of the situation."