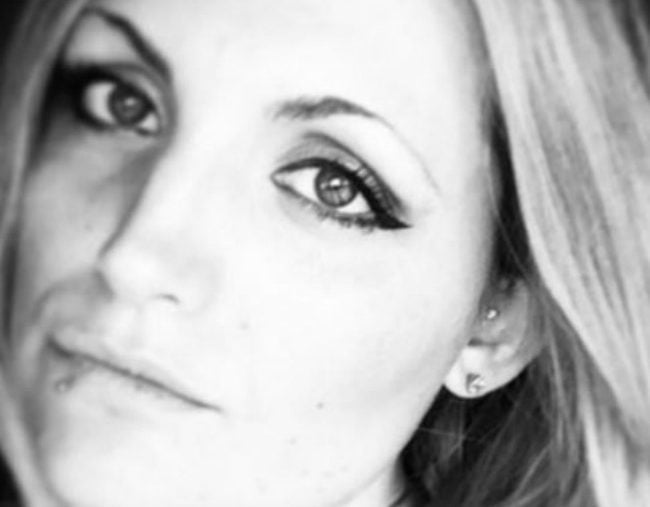 Currently sites like Twitter, imgur, 4chan, anon-ib, and archiveofsins place the burden on the victim to have illegal content removed.
This leaves criminals unpunished and empowered to continue to upload illegal pornographic material and circulate it anonymously after the victim has successfully removed it. These websites, and posters of illegal content should hold the burden of ensuring that any nudity that is posted on their website belongs to that of consenting adults.
While following my own occurrence of harassment, you know, since ousting someone for circulating revenge porn empowers the trash of the internet to circulate more revenge porn, I discovered a friend of mine's very old nude photos on one of these websites.
The problem is that she wasn't 18 in most of the pictures. In another online support group, a woman called on us to help her remove photos she also found on one of these websites uploaded out of revenge… again… she was underage in the photos.
Let's stop being sorry that this happened. Let's do something. I have to do something. I never want this to happen to my daughter, or any of your children, or anyone else.
Twitch has quickly become a household name after its acquisition by Amazon. You can watch strangers livestream just about anything these days, working out, body painting; you can even tune in and watch someone else eating.
The sky's the limit when it comes to the live, relatable entertainment you can find on Twitch. Twitch's broadcasts have attracted 40 Million viewers and counting. The moderation and tools to protect its content creators and users is constantly getting better and better. Of course, this wasn't always the case.
Rewind to six years ago when Twitch was the gaming livestream platform of Justin.tv. You were considered big time if you managed to have 1,000 people tuning into your stream concurrently. Reckful broke the odds with his first stream, attracting 10,000+ gamers to witness his fateful return to World of Warcraft live. You also were only allowed to stream video gaming content, and moderating the chat was a struggle with the lack of resources Twitch had at the time to handle it.
Between 2012–2014, clicking on a link from someone you didn't know was nearly a guarantee to get you a front-row seat to nude photographs of a streamer or other well-known female gamer. If you wanted to see your favorite lady streamer naked, roll the dice and click an imgur.com link and maybe, just maybe, it would be your lucky click.
One day in July, 2012, I was listening to my Warlock friend's chat when the chatters started discussing the contents of an imgur link that was posted.
They described the size and fall of the breasts, the nipples, the moles, the skin tone. I felt sick. They continued to describe the scene of the photo. I recognised it. I didn't see it, but I knew exactly which photo it was. I was at work, so I couldn't click it to confirm.