Mamamia is supporting women who are running their own race with #ladystartup . Meet the faces behind the businesses we're celebrating…
Cass Spies started Twisted in the Summer of 2009. She had seen the frozen yoghurt phenomenon in the USA and had always been inspired by what Janine Allis did with Boost Juice.
So, given her background as a food technologist and a mother of three always looking for healthy alternatives for her kids, she set out to create a healthy alternative to ice cream.
Her goal was to create an all Australian product that was all natural, gluten-free and used only local ingredients.
Read her interview with Mamamia.
What is Twisted?
Twisted is an Australian frozen yoghurt company that provides a healthy alternative to ice cream using natural ingredients. The business grew to having five locations, but we saw that people liked to take our tubs home to enjoy in the comfort of their own homes.
This is where our take home tub range was born, working with Harris Farm Markets in NSW as our first wholesale customer. Today, the business is 90% wholesale and manufacturing with just one retail outlet remaining.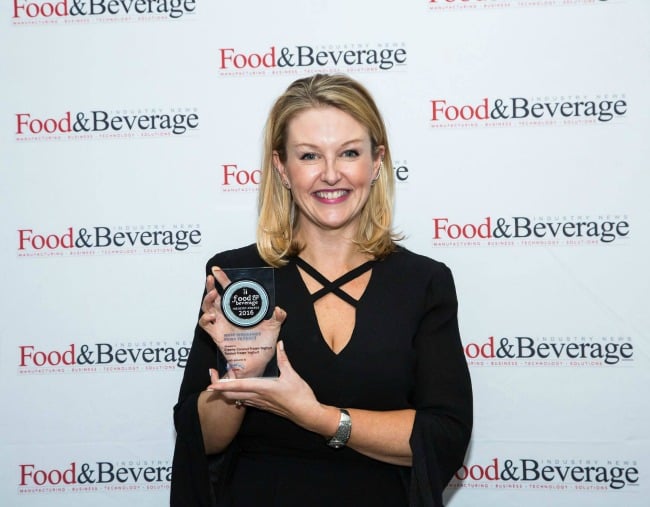 Cass Spies. Image: supplied.
What were you doing before you went into business for yourself?
I was working as a project manager in investment banks based in London.
What made you want to start your own business?
I have always wanted to have my own business ever since I was a little girl. My father has always been an entrepreneur and he used to come home and talk about his day with mum over dinner each night. For me, Twisted is my creative outlet.
How did you come up with the name?
My family and friends and I liked that it has a cheeky context but mainly because we twist two complementary flavours together in each tub.
Describe the staff/ownership structure of Twisted.
Twisted is a family business and I am in a partnership with my father. He is not involved in the day to day operations of the business but more in a mentoring capacity.
Did you require investment to start your business? 
Yes, my husband and I took money out of the family home to invest in the business in conjunction with an equal investment from my business partner.
What kind of advice did you get before you started?
You need to understand (in detail) what a cash flow forecast is as it is going to control your day to day activities. Get your head into the numbers or you will never have control over where your business is going.