As we sit bleary-eyed at the kitchen table trying not to fall asleep into our Weetbix, morning TV hosts like Lisa Wilkinson, Sylvia Jeffreys and Deborah Knight have already been up working for a few hours.
And while we've got bed hair (not the good kind) and are probably nursing an angry-looking pimple, they look fresh faced and glamorous – despite the fact it's not even 7am yet.
Of course, access to professional TV makeup artists with a trunk full of beauty products certainly helps – and now we're in on the secret.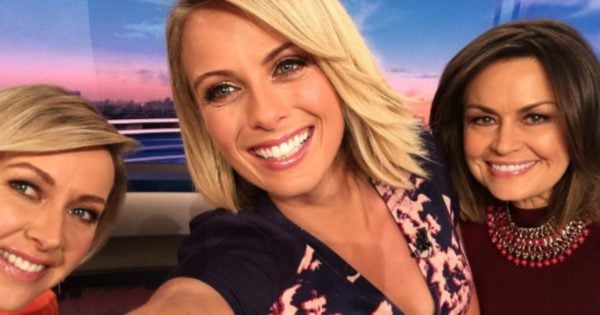 Image: Instagram
Hair and makeup artists at Channel Nine have opened up their makeup bags to reveal the fake-awake essentials they use on their on-air talent every single day.
You'll want to grab a pen and paper.
1. Prime time.
According to Jo Bentley, senior makeup artist at Channel Nine, the trick is all about priming the skin with the right product.
"Lisa [Wilkinson]'s skin is perfect anyway [by using SKII products], so I prime her with MAC Strobe Cream, $55 to give her a soft glow before applying foundation," she told news.com.au.
It's also used on Sonia Kruger and Wilkinson's fellow host Sylvia Jeffreys.