Feeling guilty at the thought of a tummy tuck?
Me too.
I am fortunate to have four healthy, beautiful, spoilt children. I could talk about how amazing motherhood is and the wonderful joy of having children forever.
There are cool stories about how cute babies are and how lucky we are when everything aligns perfectly, and a couple conceives.
BUT, I'd rather vent about five unspoken facts:
Fact 1 – Not all mums bounce back to their pre-baby body (hold your gasps to the end…)
Fact 2 – Voluptuous milk-filled breasts may give you the cleavage you always desired, but once that milk's gone so is the cleavage (sometimes leaving stretch marks to remind you of that lost cleavage).
Fact 3 – The final trimester is tough. One of the most common annoyances is frequently needing to urgently urinate, but for some, this feeling doesn't go away. Ever.
Fact 4 – Sit ups do not fix separated abdominal muscles (in fact, it can sometimes make them worse).
Fact 5 – Haemorrhoids are a physical reminder of the day you pushed a watermelon through a donut (added this for shock value – feel free to gasp now!)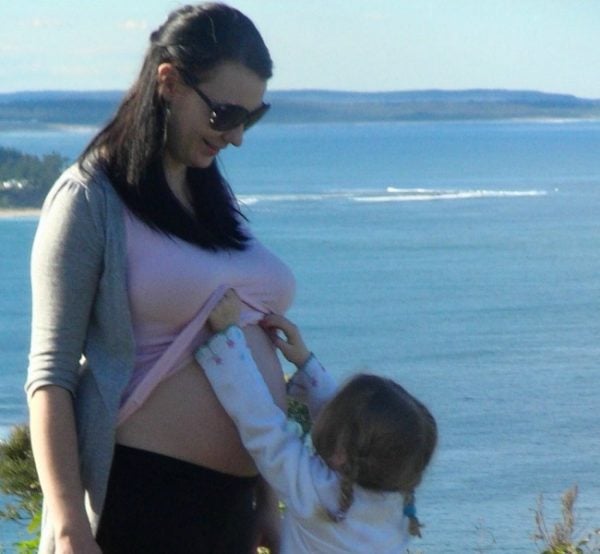 How many mums post thousands of selfies with their kids because they're just not ready to share the rest of their body?
As a mum, you live on little sleep, which often leads to eating late at night or snacking on quick-fix comfort foods.
Mums rarely do anything alone, kids literally follow you to the toilet and stand at the shower door. With no real downtime, this can result in a slight lack of patience (mums around the world, you know what I mean).