There are many accusations to come out of journalist Michael Wolff's book Fire and Fury: Inside the Trump White House published on January 9.
The author was afforded "something like a semi-permanent seat on a West Wing couch" shortly after President Donald Trump's inauguration. He interviewed more than 200 people involved in the administration and has published his insights in an explosive 'tell all' over 312 pages.
One of these accusations, in between ties with the Russians and Melania crying with fear on the night of the election, involves Trump's alleged treatment of women and his disregard for his marriage.
Wolff says Trump has a habit of sleeping with his friends' wives; that he relishes in the chase. And that he regularly encourages his friends to cheat on their own wives – it's all part of the fun.
"In pursuing a friend's wife he would try to persuade the wife that her husband was perhaps not what she thought," Wolff wrote, Business Insider reports.
LISTEN: We deep dive on all the explosive talking points from Michael Wolff's book 'Fire and Fury: Inside the Trump White House'/ Post continues after.

He'd do this through trickery. Wolff alleges Trump would habitually invite his male friends into his office and kick off some sexual banter, the whole time recording the conversation for the friend's wife to hear.
"'Do you still like having sex with your wife? How often? You must have had a better f*** than your wife? Tell me about it. I have girls coming in from Los Angeles at three o'clock. We can go upstairs and have a great time. I promise…'" are the examples written in Wolff's book.
"All the while, Trump would have his friend's wife on the speakerphone, listening in."
He's like Bill Clinton, one of Trump's friends reportedly told Wolff, "except Clinton had a respectable front, and Trump does not".
How true these reports are, is difficult to identify. The integrity of Wolff's anecdotes has been questioned by some journalists, Business Insider reports. And both the White House and Trump have vehemently denied the book's claims.
Trump last week tweeted: "I authorised zero access to White House (actually turned him down many times) for author of phony book! I never spoke to him for book. Full of lies, misrepresentations and sources that don't exist."
Addressing a press conference last Thursday, White House press secretary Sarah Huckabee Sanders called the book "trashy tabloid fiction" and denied any of the people quoted ever had "access or influence with the White House".
And there are reports, including in The Independent, that Trump has asked his lawyers to issue the book's publisher with a cease-and-desist notice and is pursuing possible libel action against Wolff himself.
I authorized Zero access to White House (actually turned him down many times) for author of phony book! I never spoke to him for book. Full of lies, misrepresentations and sources that don't exist. Look at this guy's past and watch what happens to him and Sloppy Steve!

— Donald J. Trump (@realDonaldTrump) January 5, 2018
Problem is, with this cheating accusation in particular – that, to quote Wolff, Trump "liked to say that one of the things that made life worth living was getting your friends' wives into bed" – we've seen evidence of it before.
First, there is the fact Trump has been publicly accused by 19 women of sexual harassment and misconduct. Regardless of the fact he's been married three times and was likely in a relationship when the majority of the alleged incidents took place.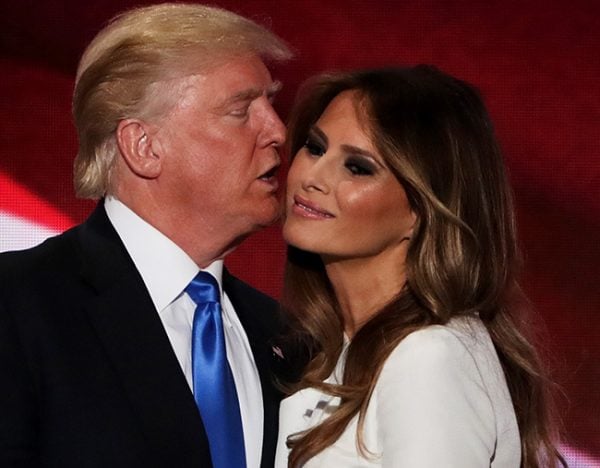 Then, there is the damning 2005 recording of Trump talking to television personality Billy Bush on the set of Days of Our Lives.
In the tape's transcript - as well as talking about kissing women without their consent, and "grabbing them by the pussy" upon meeting them for the first time - Trump also talks about pursuing a woman who was married.
"I moved on her, actually. You know, she was down on Palm Beach. I moved on her, and I failed. I'll admit it," Trump can be heard saying on the tape. "I did try and f**k her. She was married," he said.
"I moved on her very heavily. In fact, I took her out furniture shopping. She wanted to get some furniture. I said, 'I'll show you where they have some nice furniture'.
Listen to the full episode of Tell Me It's Going To Be OK all about Wolff's book, Oprah's potential Presidency run, and Ivanka's mortifying tweet below.
"I moved on her like a bitch. But I couldn't get there. And she was married."
Keep in mind, 2005 was the same year Trump married Melania...
If nothing else, the tape adds a credence to Wolff's claims. And, though we can't be certain of the trickery or the manipulation or the actual sex itself, we do know there's a man behind the presidency who has no issue with pursuing a woman who's married, while he's almost married himself. And who sees furniture shopping as a way to get her into bed.
Does a man like that really know where to draw the line?