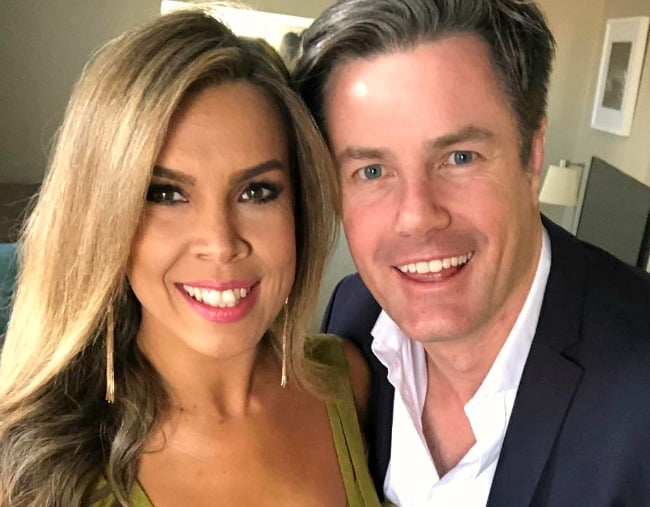 Amid rumours Married at First Sight's Carly and Troy have broken up, Carly said the two have actually just had their first fight.
Speaking to the Herald Sun, the 32-year-old said they're currently fighting about their opposing State of Origin teams.
"We haven't come up with a bet yet but it will be winner takes all," Carly joked. "We're both quite competitive people so it could get messy."
"Troy says maroon is my colour. We'll see."
Troy, 35 is from Sydney, although he made it quite clear on the latest season of Married at First Sight that he was willing to move to Queensland, and Carly currently lives in Melbourne. Troy recently moved to be with her.
According to a source who spoke to NW magazine last week, his recent move is a source of tension in the relationship.
"Carly is going crazy having Troy around 24/7 and can't see the relationship lasting much longer," the source said. "He's been out of work for eight weeks now and just spends all day, every day, messaging her while she's in the office."
"She knows she's all he has in Melbourne, but she's starting to feel suffocated – Troy will literally call her up in the middle of the day when she's in meetings just to say he's done the cleaning."
Carly, according to the rumours, thinks the relationship is moving "too fast".
If there is tension, it certainly can't be spotted from the outside. Over the weekend, Carly shared a photo of the two at a gala dinner.