If there's one thing we all know for sure, it's that when Married at First Sight's Nasser tells us something, it's definitely true.
Like the time he had to stay at his fake wife's apartment, and claimed that a) the bed flew across the room when he was sleeping in it, b) the front door flung open in the middle of the night, and c) the place was obviously possessed.
Nasser. Doesn't. Lie.
So when the 50-year-old fitness instructor told Kyle and Jackie O on Monday that his fake ex-wife was sleeping with another former Married at First Sight contestant, we wholeheartedly believed him.
"Gab is sleeping with Sean from Adelaide," Nasser told the KIIS FM hosts. "Apparently she flew down to see Ryan's gig and [Sean's fake ex-wife] Jo caught them in the hotel room. The story will come out today – I guarantee it."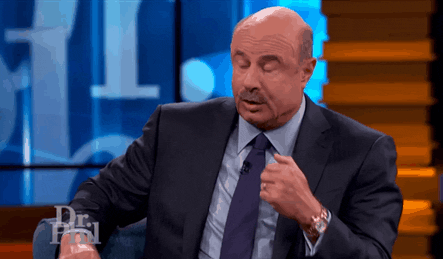 "I tell you, she always had a soft spot for Sean because he used to come into our room to have drinks," Nasser said. "It's one of those things like 'Come on Sean, go home, it's two in the morning.' But him and her used to stay up quite a while."
Of course, the story did come out, just as Nasser predicted.
Both NW magazine AND Woman's Day published stories quoting anonymous sources who said Gab and Sean were in a relationship - with NW also claiming Jo walked in on the two of them sharing a hotel room.
"Jo couldn't believe her eyes! She gives them her blessing but it was a bit of a surprise," the source said.
Was the source Nasser?
Maybe.
Just as a refresher, Sean from Adelaide (not to be mistaken for Sean from Perth) is Sean Donnelly, the 39-year-old pub manager who didn't seem very keen about marrying Jo (aka Foxy JoJo) on their wedding day.
Gabrielle Bartlett was initially matched with Nasser, but their relationship took a downhill turn when he claimed her apartment was haunted and refused to stay there.
Despite Nasser's claims, however, Sean told news.com.au on Tuesday the rumours about him and Gab were "all completely fake".
"I have no idea, last week Nasser commented on Gabby's Instagram post that her and Ryan [Gallagher] would make a good couple so I'm not sure even he knows what he is on about," he said.
There's only one reasonable explanation for the confusion.
Nasser was told about Sean and Gab's relationship. By a ghost.
Is Married At First Sight problematic? Post continues below.