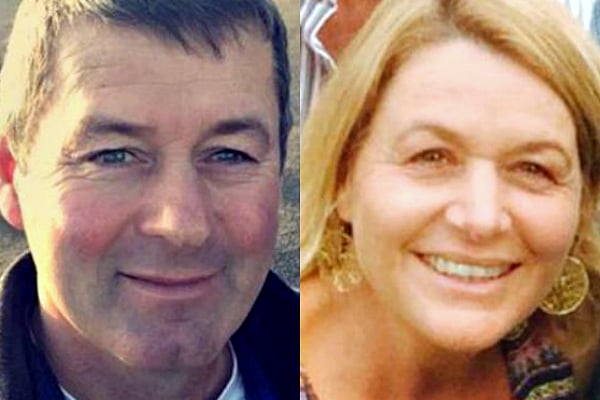 If you are struggling with your mental health, crisis support is available 24 hours a day via Lifeline. Please call 13 11 14.
When Victorian Police arrived at the Tromp family's home in Silvan, Victoria, on August 30, 2016, they found the doors unlocked. A station wagon was missing, but other cars had been left behind. The keys still in the ignitions.
Passports, mobile phones and bank cards belonging to the family of five were discovered inside, along with piles and piles of financial and business documents. They were neat and ordered, almost as if someone had been searching for something, police told The Daily Telegraph.
By then, the Tromps — Mark, 51, his wife Jacoba, 53, and their three adult children, Riana, 29, Mitchell, 25, and Ella, 22 — were already hundreds of kilometres into a journey that would spark one of the most bizarre missing persons cases in recent Australian history.
All five Tromps were ultimately located over the course of the next several days in various locations across NSW and Victoria. All were safe, but not all well.
The details of the case remain murky, pieced together from information provided by police and cryptic press conferences later given by Mitchell and Ella in an effort to satisfy the baffled press and public.
It was confirmed, via Riana's 2017 interview with Woman's Day, that a build up of stresses had led to her father suffering a mental breakdown. One so intense that he feared someone was after him and prompted him to flee.
But many questions remain unanswered, including the key one: why did the rest follow? Why, on August 29, did an entire family suddenly pile into Ella's silver Peugeot wagon and head north, with little on them but a pile of cash?
The timeline.
Monday, August 29.
The family fled their Silvan home and drove toward NSW.
About 32km into the journey, Mitchell's mobile phone, believed to be the only one brought on the trip, was thrown out the car window near Warburton, reportedly amid fears it could be tracked.
Tuesday, August 30.
Around 7am, Mitchell, frustrated by his parents paranoia, abandoned the trip near the regional NSW town of Bathurst and began the journey back home via Sydney.
A short time later, the rest of the family arrived in Jenolan Caves, near the Blue Mountains, where the two sisters then stole a car and drove back south to Goulburn. There, they went their separate ways.
Ella continued the drive on to Silvan, while Riana was found that afternoon in the back of a stranger's ute, in which she'd attempted to steal a ride. Driver, Keith Whittaker, told The Goulburn Post that he'd driven several kilometres when he felt a kick to the back of his seat.