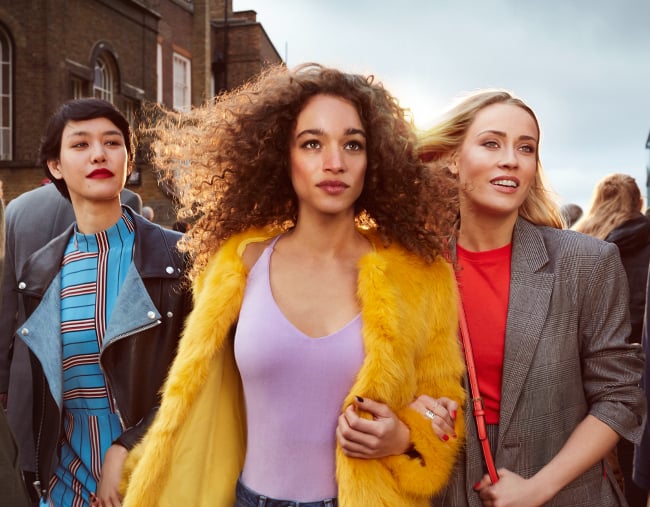 Bras don't always feel like the most… empowering thing.
Well, not when they rub your skin or the underwire is poking you where it shouldn't.
But when you find a bra that fits your body, it can feel like a weight off your shoulders. Literally.
It's this message Triumph are championing in their new TV ad, Together with Triumph.
Not with mega cleavage or 'girly' colours. But by showing women of different shapes, ages, sexualities and ethnicities doing what women do best.
Supporting other women.
Check out Triumph's beautiful ad below. Post continues after video.
From carrying your friend on your back and helping a stranger in the supermarket car park who looks like they could use a hand, to giving the woman in front of you the push she needs or celebrating your lesbian friends' wedding.
This ad is all about lifting women up – just like Triumph lifts our other friends.
Puns aside, thanks Triumph for putting some ladies we can relate to in your TV ad.
Marketing like this really can make a difference.
For more from Triumph, visit their website.
P.S. Speaking on women supporting women, Mia Freedman spoke to author Kayleen Schaefer about why female friendships are so important in society right now below.