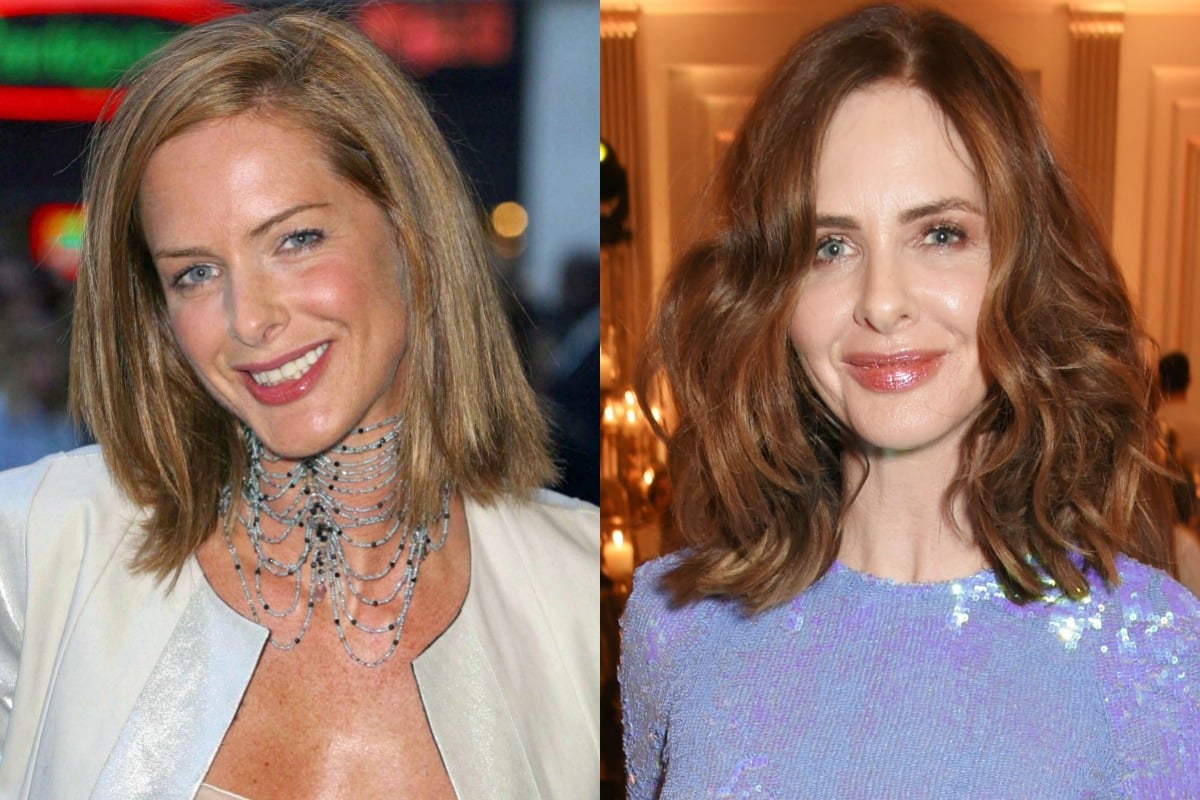 This article deals with an account of suicide and miscarriage that could be triggering for some readers. 
In the 2000s, women around the world turned to Trinny Woodall and her bestie Susannah Constantine for advice.
The women, and their brutally honest feedback, were beamed into the living rooms of families around the world from 2001, when their makeover show What Not To Wear debuted.
It quickly became a cultural phenomenon and Trinny and Susannah cemented themselves as pop culture icons.
But when they weren't on our TV screens in What Not To Wear and their other TV shows, when they weren't styling women and sharing their harsh, but loving, opinions, the women were dealing with the many ups and downs of their own lives.
Trinny Woodall gets candid on Mamamia's No Filter. Post continues below audio.
One half of the duo, Trinny, sat down with Mamamia's No Filter to share more about what went on in her life during those years.
In 1999, Trinny married musician turned company director, Johnny Elichaoff.
She's spoken previously about realising in her mid-30s that she wanted to have a baby, and the fertility issues she faced.
In 2017, she told This Morning she had suffered two miscarriages and went through nine rounds of IVF.
"The second time I did [IVF], I was successful and then I lost that baby, quite late. Then I got pregnant again and then I lost that, so I had a few times of feeling 'I'm pregnant', then not being pregnant," she said.
While on a Oscars red carpet, Trinny recalled how she started bleeding and feared she was having a third miscarriage.
"That was my lowest point," she said. "I remember flying back [to the UK] and I went to straight to the hospital. [The doctor] had a little mini [ultrasound] and he put it on and it was [the heartbeat] and she was alive."
Trinny and Johnny's daughter, Lyla, was born on October 28, 2003.