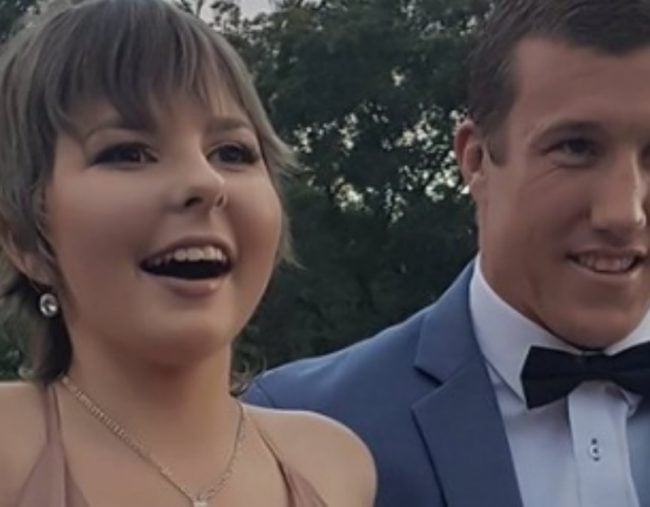 Attending your high school formal is a special experience for any teenager during their time at school. For Hannah Rye, a massive Newcastle Knights fan, her night surpassed special.
Australian rugby league star and Knights captain Trent Hodkinson escorted Hannah, who has a rare type of terminal cancer, Ewing's sarcoma, to her Kurri Kurri High school formal on Wednesday night.
TRENT HODKINSON! Took a terminally ill girl to her formal tonight ⭐️????❤️???? #NRL pic.twitter.com/Vcp37afhct

— Nothing But Knights (@NothingButNK) July 19, 2017
Hodkinson was by the teenager's side for the entire night, riding with her to the venue, before taking photos together and cutting a cake in front of her peers.
The New South Wales high school reportedly brought the formal date forward so Hannah, who was first diagnosed with bone cancer when she was 13, would be able to attend.
Hannah looks so beautiful yet as pointed out is in so much pain. Life can be so cruel but moments like these inspire. Rugby League ❤️ pic.twitter.com/jGCTA4SOFG

— Nothing But Knights (@NothingButNK) July 19, 2017