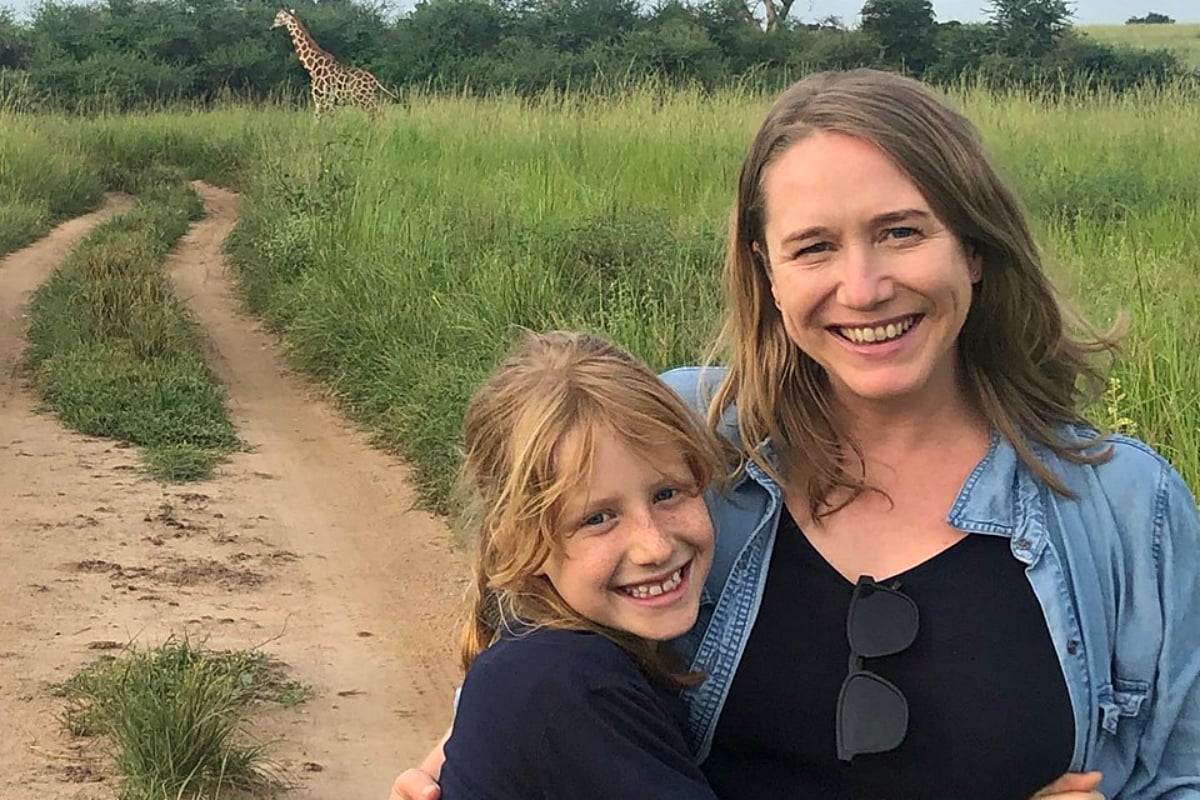 My bum is stuck to a green plastic garden chair and I'm crying.
I'm 12,500 kilometres from home, listening to 100 Ugandan children singing the Australian national anthem. Our problematic lyrics feel, in the mouths of kids at a bush school in a patch of cleared jungle, like a dream, like a wish. Not a wish for these proud east-Africans to be Australian, but a wish for something many of us have – endless possibilities.
Next, a group of children stand up to sing a self-penned "thank you" song to this school and my tears come faster.
"I want to become a doctor, I want to become a teacher… Education changes everything…"
I look over at my nine-year-old daughter, Matilda, who is watching with saucer-eyes but dry cheeks. She sees me sobbing and gives me an encouraging smile. A tiny role-reversal.
Why are these Ugandan village children singing Advance Australia Fair? Because they're welcoming a group of Aussie parents and kids to a school built by an Australian not-for-profit organisation called School For Life. And without it, their lives would be very different.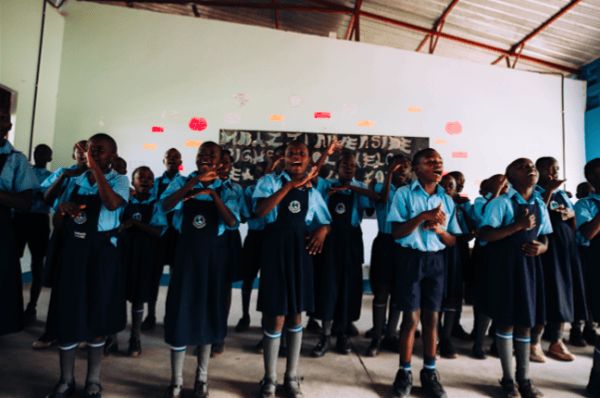 We are at Mbazzi High School, surrounded by thick forest and banana trees. It's only an hour's drive east from Kampala, Uganda's capital. One-and-a-half million people live in Kampala, and to inexperienced western eyes (like mine and Matilda's), it's a startling mix of an imagined African city and something else, something more familiar.
At an enormous city roundabout with an indeterminate number of traffic lanes, you'll see old motorbikes carrying a helmetless family of four. Men on mopeds balancing six-feet-long bunches of sugar-cane or a mountain of strapped-down pineapples. You'll see smart young men in suits, walking with purpose, satchels strung across their bodies. A woman carrying a basket of green bananas on her head. Impeccably-dressed women in tailored dresses in bright reds, greens and turquoise, intricate braids and bright lipstick, holding the hands of tiny children in neat school smocks, picking their way through the chaos and dust. And there's that old man without legs, dragging himself along the road. And then there are the wandering cows and goats and chickens. And there's the occasional man in camouflage gear, carrying a giant gun.