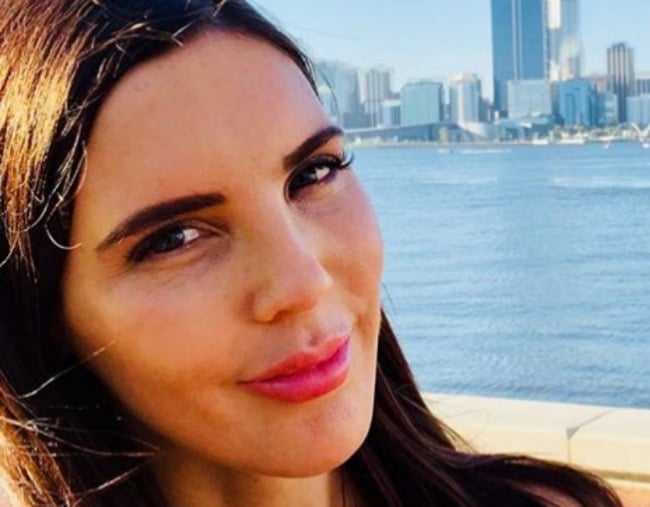 1. Married at First Sight's Tracey Jewel accuses radio hosts of "bullying".
Married at First Sight star Tracey Jewel has slammed Adelaide radio show Hit 107 for "bullying". Speaking to the station, the 35-year-old mother of one was taunted about her co-star from the show, Dean Wells, and her new self-help book This Goddess Means Business. 
While the reality star kept it together on air, she let the radio show know she was disappointed with the interview in a private message to the host, Amos Gill, on Instagram.
"Thanks for having me Amos Cat and Angus (see I can get it right) lol but sorry to say I'm appalled at that interview," she wrote.
"Considering all the bullying I get online I expected more from a radio station... just some feedback for the type of message you want to be sending to your listeners do you want them to think it's okay to hate on someone?"
The host screen-shotted the private message and posted it on his Instagram, captioning the image, "Tomorrow 7:15. Be appalled by my pointing out the obvious."
During the interview, host Angus O'Loughlin taunted the writer about a typo in her book.
"Let me talk about your book for a second. It's called The Goddess Means Business — I hate to put you on the spot, but can you spell 'goddess' for me?" he asked.
Jewel responded, saying " "I know what you're talking about — in the book [the word 'goddess' is missing an 'S for my acronym to work … I get it, I get it."
"Well, it's missing a 'D', because you've done 'G-O-D-E-S-S', so not a good start," he replied.
The radio show eventually ended up discussing Jewel's breakup with Sean, taunting the woman about the way she broke up him.
"I wasn't too impressed, although I'll let you have the right of reply when I heard that you were so enthused to break up with Sean that you couldn't even wait for him to get in the car when he arrived from the airport," the host said.
"That seems like a harsh — not only way to break up with somebody — but the thing to write and be so public … how do you justify that?"
The hosts finished the show with a nasty acronym, leading the woman to almost hang up before saying, 'no it's all good'.
2. Ariana Grande looks like a completely different person on the cover of Vogue.
Ariana Grande has appeared on the cover of the latest issue of British Vogue with a look so different, people are saying she is unrecognisable.
Ditching her trademark ponytail, the 24-year-old has posed with her long hair down.
But that's not the only thing people are noticing.
The singer has dyed her hair a light shade of blonde, a huge contrast to the dark brunette hair that she's famously had for most of her career.
Grande's hair stylist, Chris Appleton, prepared the singer's hair, and the stunning portrait was taken by Craig McDean.
In a Facebook post in 2014, the singer shared why she always wore her hair up.
"I had to bleach my hair and dye it red every other week for the first 4 years of playing Cat... as one would assume, that completely destroyed my hair," she wrote.
"My real hair is back to brown and I wear extensions but I wear it in a pony tail because my actual hair is so broken that it looks absolutely ratchet and absurd when I let it down."
All details aside, the singer looks absolutely stunning.
3. Scott Disick has responded to rumours he cheated on Sofia Richie.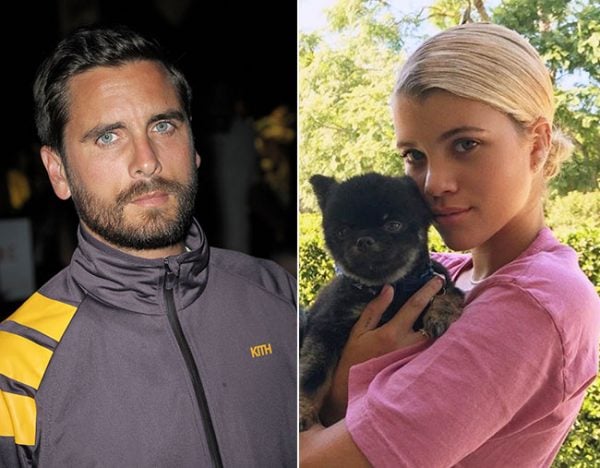 Ah yes, the rollercoaster of celebrity love affairs.
Yesterday, it was reported Sofia Richie and Scott Disick had broken up after TMZ published photos of Disick flirting with someone who wasn't Sofia Richie at Kanye West's album launch party.
But rest assured, the dust has settled and the two are just fine. No, really! Sources told TMZ Scott has "known the woman for years, and that holding her at the party was nothing sexual".
Oh, and as for him telling everyone at the party he was single? "That was the booze talking," TMZ report. Of course.
In a photo on his Instagram story, Disick acknowledged the break up rumours, writing:
"We had no idea we even broke up but thanks for thinking of us."
OK, then.
4. Legally Blonde 3 is officially in the works.
Well, well, Elle Woods fans, it would appear Legally Blonde 3 is officially in the works.
According to Variety, Reese Witherspoon is in talks to reprise her role has the legendary Elle Woods, and may also add a producing credit to her name, with reports that it will be produced through her Hello Sunshine production company.
Some of the original crew are reportedly on board too, with Variety reporting producer Marc Platt and his Platt Productions president Adam Siegel also set to produce the film.
5. House Rules 'bullying' between judges outrages fans.
While fans of House Rules are undoubtedly loving the show, there's one thing they can live without – judge Laurence Llewelyn-Bowen's bullying behaviour.
Laurence has been butting heads with fellow judge Drew Heath ever since the season started, and fans are not here for it.
Many of them vented their frustrations on social media, accusing Laurence, 53, of bullying Drew.
"Every time Drew opens his mouth, he is shut down by Laurence. Surprised he hasn't told them to stick it yet," one fan wrote on Facebook, including a series of angry face emojis.
You can find out more on the House Rules bullying story here.