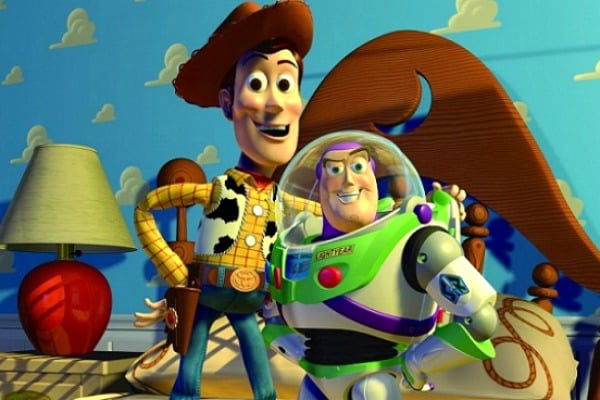 Toy Story is one of those 'kids' films that adults love just as much. With the fourth and final film coming out in June this year, we are all preparing for the inevitable sobbing  at the final scenes.
And we're not the only ones feeling emotional as the end of an era arrives. Tom Hanks, who voices beloved Woody, posted to his Instagram account a photo from his final session in the voiceover booth with the rest of the cast.
"Final line, final session as Woody of Toy Story 4. We rode like the wind, to infinity and beyond. Hanx," the actor shared to his Instagram account where he has over five million followers.
Tim Allen, who voices for Buzz Lightyear, also said farewell to the franchise after the final voicing session on social media.
"Finished my Buzz for Toy Story 4 today and it got emotional," the actor said on Twitter yesterday. "Wonderful full body story. You are all going to love the work this incredible team at Pixar created. We are all going to love this story….man its got everything."
Allen then shared a photo of a present he was gifted from Pixar, making it all so real that the iconic franchise is coming to an end.
Pixar sent me away from my Toy Story 4 session with a cool as hell black and white Buzz picture. He looks like a linebacker. pic.twitter.com/mOOO6G7cjR

— Tim Allen (@ofctimallen) January 31, 2019