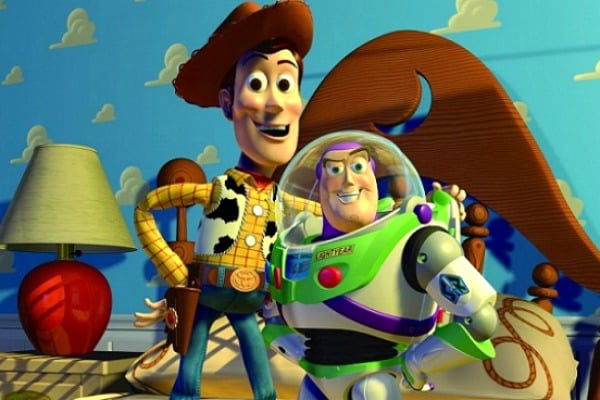 Get ready to feel things.
A teaser trailer has dropped for Pixar's long-awaited Toy Story 4, and if it's anything like the third, it's guaranteed to make our popcorn soggy from tears.
To be honest, we're not even sure if we've fully recovered from the ending of 2010's Toy Story 3 yet – but at least we can prepare ourselves this time.
The brief trailer features all our favourite characters – there's Woody (voiced by Tom Hanks), Buzz Lightyear (Tim Allen), Jessie (Joan Cusack), Mr Potato Head, Rex the dinosaur and Slink.
You can check out the trailer below:
Earlier this year, we learnt that Toy Story 4 will revolve around a romance between Woody and a nursery rhyme doll.
"It's a love story with Woody and—and this is news—Bo Peep,"  Disney's Chief Creative Officer John Lasseter told CNBC's "Squawk on the Street."
Yes, that's right. Bo Peep will return to take back her man after her surprise disappearance in the last film, which we are obviously thrilled about.
But there's also a new "toy" we haven't met yet.
It's an anxious piece of cutlery.
An anxious plastic spork with a crooked face and pipe-cleaner arms, to be exact.
Because why not? It's 2018 and we're all for up-cycling.
"Forky" (whose name leads us to question whether a spork is really more fork than spoon or more spoon than fork) is the newest addition to the franchise, voiced by Tony Hale.
During the clip, Forky screams; "I DON'T BELONG HERE!"
He appears to be all of us.
His introduction has also thrown Twitter into a hilariously deep spin involving the inner complexities of his existence, because these are the big questions we should really be asking: