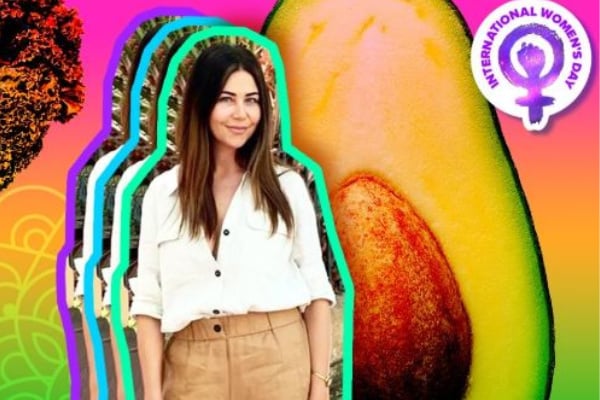 At Mamamia, every day is International Women's Day. But this year, we're celebrating March 8 by sharing stories from some of Australia's most influential women, as well as columns from voices spanning 5 generations, on the decade-defining conversations women are having. You can find all our International Women's Day stories on our hub page.
This post deals with eating disorders and might be triggering for some readers. 
I don't think many people are going to like my opinion on the wellness industry. I mean, how could anyone not like wellness? It's about being healthy and happy and who doesn't want that? We all do.
Except it's not making us well.
It's making us insecure, overwhelmed and obsessed.
Watch: 10 scientifically proven ways to be a happier person. Post continues below.
First, let's look at the word 'wellness'. We could argue it's not a proper word, but it's in the dictionary so I won't fight you on it. The definition is 'the state of being in good health, especially as an actively pursued goal'.
That second bit is the important part. An actively pursued goal. Something you work towards, strive for and aspire to… but for many, never quite feel like you've got there. Where is the finish line?
Sure, if you're unhealthy, or certainly sick, being more well than you are is a good thing. It could probably save your life. And, of course, there are qualified doctors who can help you with that.
But the wellness industry isn't backed by doctors. It's mostly driven by thin white celebrities and influencers with no qualifications, and your friend Suzy who did a homeopathy course on the weekend, and Beth at school drop off who's an expert in essential oils.
It's about taking expensive vitamins without first having a professional determine if you're deficient. About drinking celery juice because it's 'magic'. About eliminating food groups and wearing the right brand leggings and cutting out gluten.
Actively pursuing a goal is excellent. Although, when it comes to 'wellness' most people will never reach it, because the more into it people get, the more the world opens up to being more well. How well is well enough? According to the wellness industry you can always be 'more well'. We're looking for a bullseye when in reality we've been dragged into Alice's Wonderland.