It feels so wonderful to organise your home but it's a huge and overwhelming task, particularly when we haven't done it in a while (or ever).
We've found the 5 best books on decluttering and present to you 5 very different ways to declutter your home. Now there really is no excuse.
1. The Life-Changing Magic of Tidying Up and Spark Joy by Marie Kondo
Discard everything that does not spark joy.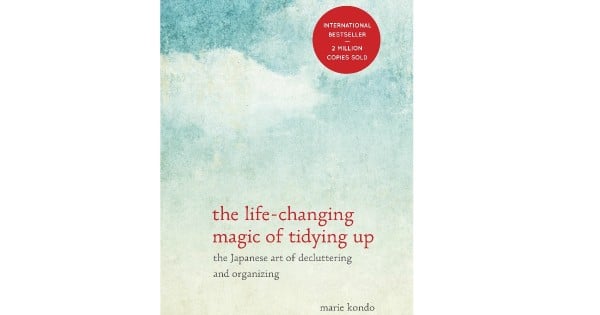 Image via Amazon. 
In her books, Kondo introduces the Japanese KonMari Method which tells us to go item-by-item and only keep those that "spark joy" in us. Her philosophy is that once your home is clean and tidy you have no choice but to examine the rest of your life. She says, "The question of what you want to own is actually the question of how you want to live your life."
2. It's All Too Much by Peter Walsh
What you own can easily blind you to who you are and what you can be.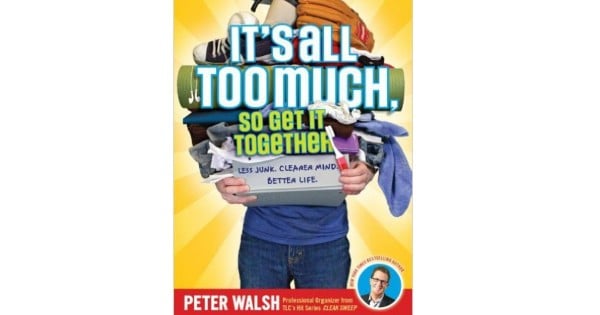 Image via Amazon. 
Walsh advocates the room-by-room approach as opposed to an item-by-item approach. You don't have to love something to keep it but you do need to have a reason. He says, "There's memory clutter, which reminds you of an important person, achievement, or event from your past. I think memory clutter often gathers in the homes of people with some degree of depression. And then there's "I might need it one day clutter, in which people hang on to stuff in anticipation of an imagined future. Among these folks, I've noticed a recurring theme of anxiety...Maybe it's possible that the stuff we own and obsess over is the physical manifestation of the mental health issues that challenge our minds."
3. The Yoga of Cleaning by Jennifer Carter Avgerinos
Care for your body as you care for your home.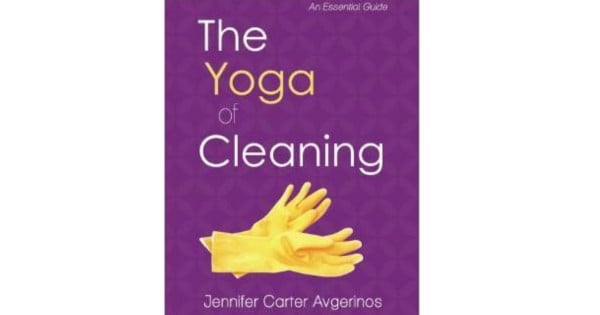 Image via Amazon. 
Yoga means "union or yoking of the mind, body and spirit" and Avgerinos argues that when these three aspects of us are brought to the task of cleaning (which is the art of purification) a greater expansion of well-being is created. She says we need to, "Care for your body as you care for your home, and care for your home as you care for your body." She reminds us that all actions have meaning and impact on our lives and says the decluttering process needs to be holistic, efficient and streamlined for care of the self and our surroundings.