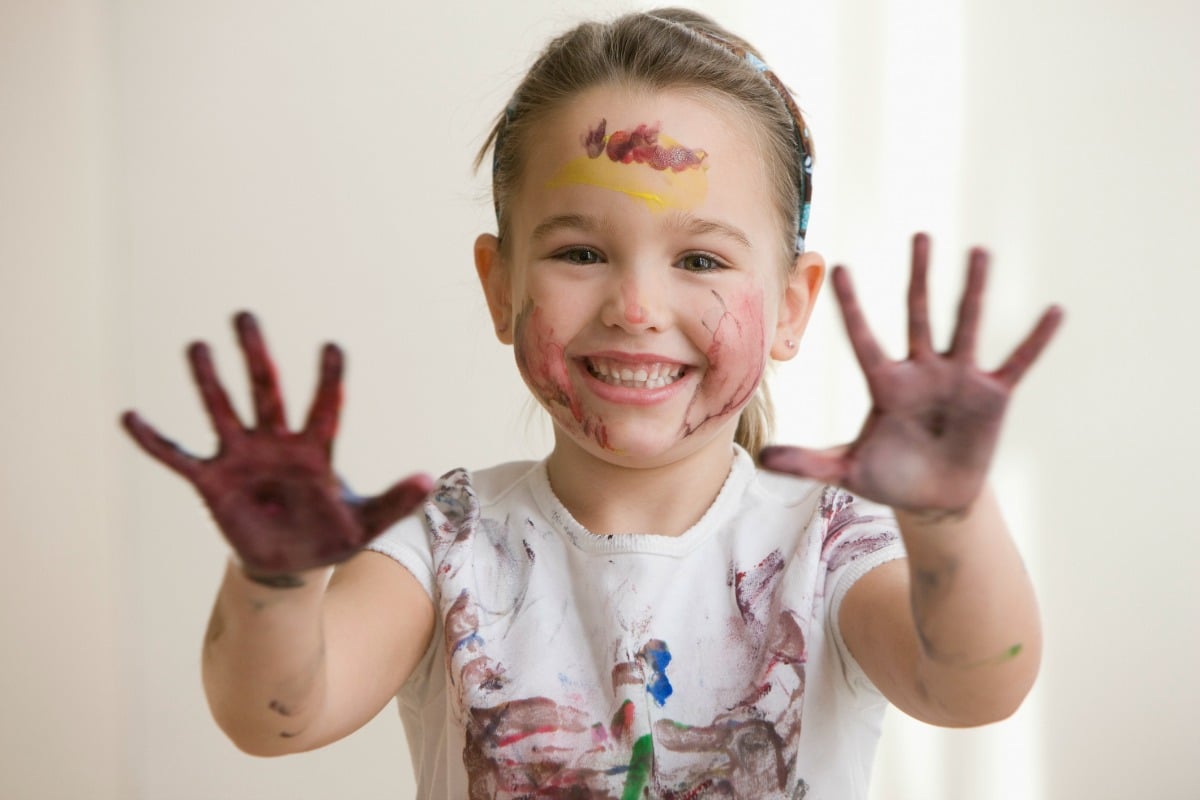 We can probably all remember the "naughty" kid at school.
The one who made the teacher's life absolute hell, and probably scared substitutes out of the profession.
Well, thanks to a recent study of school behaviour, teachers can now be on high alert when kids of a certain name enter their classroom, and breathe a sigh of relief when others pop up on their class list.
Things people never say at kids' parties. Post continues after video.
Research conducted by School Stickers of 63,000 children has found what naughty little boys and girls are more likely to be called, UK website Mother and Baby reported.
But if you're a parent of an Ella or a Joseph, you probably don't need a survey to tell you they're naughty.
Yes – Ella, which was actually ranked the 7th most popular name for 2018, is the top naughty girl name, with Joseph topping the list for boys.
Bethanys, Eleanors and Olivias are other little girls you might find in the time-out corner, and keep an eye on Camerons, Williams and Jakes, as they were the names following Joseph on the boy's list.
On the other end of the scale, Amy and Jacob are the "nicest" names, followed by Daniel, Thomas, Georgia and Emma.
You can check out the full lists below:
Naughtiest girls
Ella
Bethany
Eleanor
Olivia
Laura
Holly
Courtney
Amber
Caitlin
Jade
Naughtiest boys
Joseph
Cameron
William
Jake
Joshua
Jamie
Lewis
Benjamin
Ethan
Luke
Nicest girls
Amy
Georgia
Emma
Charlotte
Grace
Sophie
Abigail
Hannah
Emily
Alice
Nicest boys
Jacob
Daniel
Thomas
James
Adam
Harry
Samuel
Jack
Oliver
Ryan
Mamamia is funding 100 girls in school, every day.
So just by spending time with Mamamia, you're helping educate girls, which is the best tool to lift them out of poverty.
Thanks for helping!