Image: iStock.
At the end of a recent flight, my neighbour took it upon himself to gnaw on the seat in front of me, coating the cheap leather with a thick film of saliva. It was the finale to a flight in which he also repeatedly thrust his body backwards into his seat, nearly knocking my laptop from its tray-table perch, and howled loudly, and often, about nothing in particular.
Said neighbour was a boy who seemed to be about four years old, looking like he came straight from the casting call of a Dennis the Menace reboot, with a mop of curly hair, freckles, a mischievous grin, and an almost-impressive propensity for making lives miserable.
And, yes, I admit it: As a non-parent with virtually no experience raising kids, I absolutely judged his parents—who sat by, dejected and fatigued, dark circles under their eyes, to offer the occasional meek "Stop."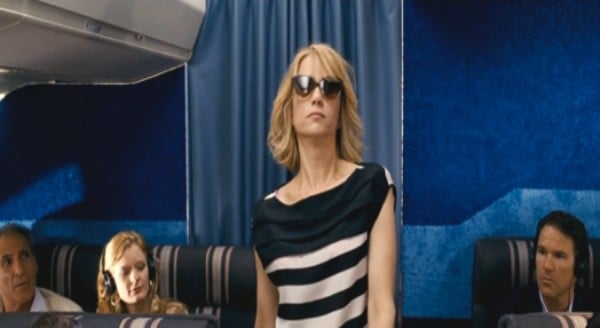 I know my silent admonishments—"He's, like, four years old! There's no way he should still be screaming like that!" "Good lord, he's gnawing on the seat now? Can you maybe stop your pre-school age child from gnawing on the seat?"—were possibly misguided.
Maybe he just doesn't do well on planes (really, who does?) Or maybe, despite the valiant efforts of his wonderful parents, he's just a kid who misbehaves.