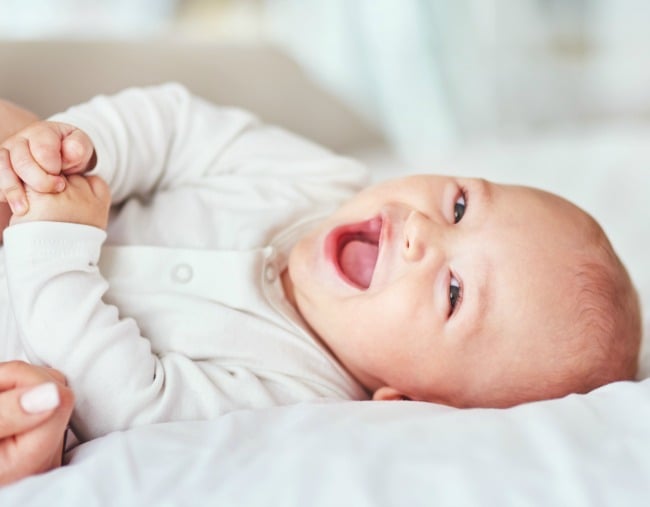 Americans love giving their babies unique names. But choosing a name that no one else has chosen is a lot harder than you might think.
Last year, 126 girls and 11 boys born in the US were given the name Unique. There were also 10 Euniques and five Yuniques. As well, there were five girls called Imunique. (Sorry, but not quite.)
The US's Social Security Administration has released a list of all names given to five or more babies in 2017. Reading it to the bottom, there are some wonderfully creative choices. Some are so waaaay out there that it's hard to believe that they were used more than once. And yet, each of these names was lovingly selected by at least five American families last year.
Let's split them into categories…
Quality names
It's long been customary to name your child after qualities that you hope they will embody. That might not explain people calling their sons Furious, Rage, Savage or Riot, but it might be the reason behind Legend, Epic, Handsome, Prodigy, Superior or Winner. Girls, meanwhile, are Pretty, Adorable, Pristine, Sublime, Amiracle and Adream. As for Awesome, that works for both genders. And, if you want to make one of these names a bit more individual, just have a bit of a play with the spelling: Khaos, Klever, Onesty, Cyncere, Loyaltii.
Place names
Too many people calling their children India and Dakota? No worries. Call your kids something like Portland, Montreal, Argentina, Germany, Korea or Sweden. Or Mars.
Famous figures
Really, anyone you like, real or fictional. Rapunzel, Morticia, Kermit, Tolkien, Capone, Mowgli, Harleyquinn, Princewilliam.
Brace yourself: Reddit reveal the worst baby names they've ever heard
Nature names
Draw your inspiration from the world around you. Summerrain, Autumnrayne, Windy, Breezy, Feather, Edelweiss, Coyote, Grizzly.
Modern influences
How about Kindle, Cortana and Linux? Plus, both boys and girls were named Espn, as in the sports channel. (This has been going on for years.)
Spelling variations
This is the easiest way to be different. Check out Jden, Knolan, Mkayla, Zoeii, Jrake, Jhosua, Willliam (yep, three Ls), Kwinn, Pheona and Exzavier. Just remember, each of these spellings was used at least five times, so there are a lot more unusual ones out there.
Best of the rest
Boss, Sirprince, Kingmessiah, God, Wealth, Demoney, Million, Billion, Trillion (boys) and Loveya, Babygirl, Theory, Testimony, Reality, Mandolin, Fedora, Stetson, Blimie (girls)
Let's just take a moment to appreciate those American parents who've made the world a more interesting place, and let's hope that every Awesome has a Boss and a Legend sitting next to them in class.
What do you think about these baby names? Let us know down below.