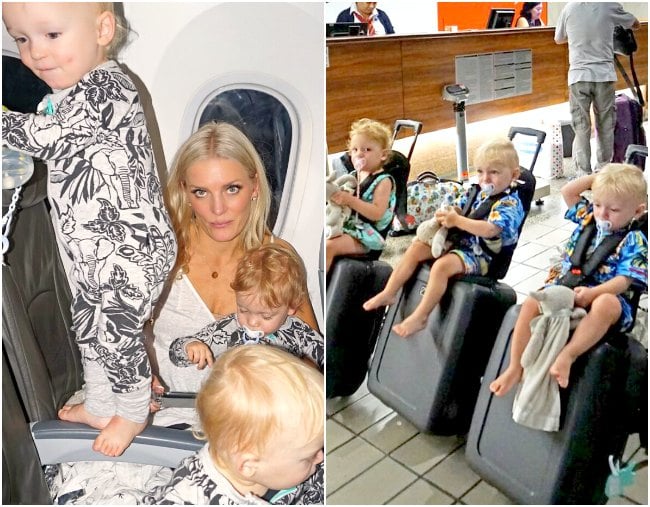 Life with triplets. It's busy. It's harder than I'd ever imagined.
It's three times the nappies, the washing, the cooking, the nurturing; it is three times the tantrums and three varied sleep patterns. There is no time to 'rest when they're sleeping' or the wheels fall off pretty much straight after a nap. But it's three times the love, three times the laughter and three times the hugs. So you go on, unkempt eyebrows and all.
After a natural and unexpected, yet welcome, pregnancy, I learned everything on the run. It took a while to truly believe I could raise three babies at once, especially as they were my first. But once they were born, my heart exploded with love and I managed, day by (looong) day.
A year and a half of clinging loosely to routine and staring at the same walls without falling into a heap had me dreaming of sipping piña coladas on pristine beaches under warm skies. When $400 return flights to Hawaii popped up in my news feed, I booked a family holiday before I could even say 'toddler triplets'.
Hmmm. My babies would be almost two and there were three of them.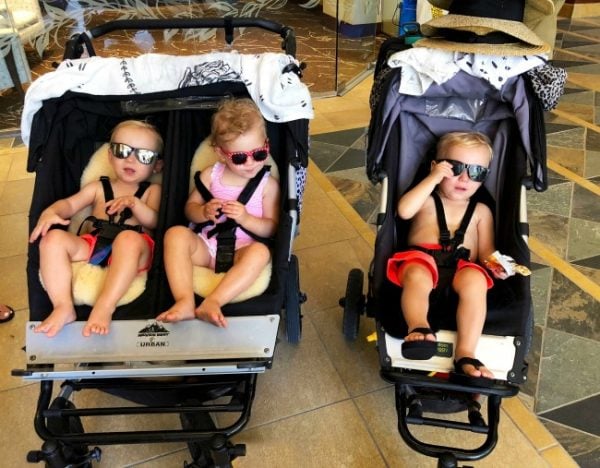 If those pool side drinks weren't waiting beyond the flights, beyond the customs gates, I'm not too sure we would have boarded the plane. Only time and a long list stood in my way. And three stubborn little colds.
Here's how I survived our first family holiday and long haul flights, with triplet toddlers: