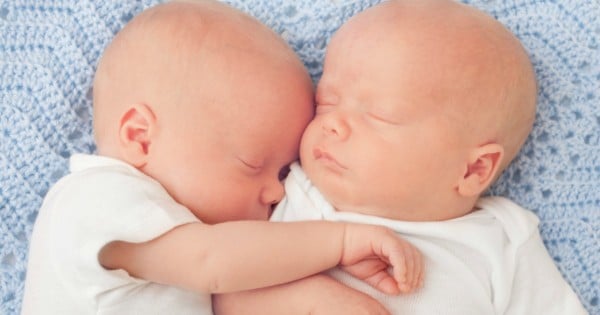 Midwife Cath has delivered over 10,000 babies throughout her 40-year career. She has worked with hospitals around the nation to develop a model of care for the Maternal and Child Health Service. In 2003 she was awarded the Victorian Premiers Award for her work. She has consulted for many high-profile clients including Rebecca Judd, who is pregnant with twins and due later this year. 
If you have had premature twins, they will have spent their first few weeks in intensive care, and by week four you might only just be welcoming them home.
Multiple births are becoming more common for a whole host of reasons, such as IVF, and having babies after the age of 35 increases the chance of twins. Pregnancy with twins does increase the complications of pregnancy, such as diabetes, pre-eclampsia and premature birth. Pre-eclampsia is a condition peculiar to pregnancy that is diagnosed by: persistent high blood pressure during pregnancy or the post- natal period, evidence of protein in the urine and changes in blood platelets affecting the liver and kidneys.
Twins are hard work and I admire each and every mother and partner who has a multiple birth. It's often a long and uncomfortable pregnancy and in most cases in 2016 the babies are delivered by caesarean section. It is ideal to maintain the pregnancy for as long as possible, to prevent any issues relating to prematurity. In all pregnancies we care for pregnant women and babies and must keep in mind the health and wellbeing of both. As Emily, one of the mothers of twins I look after, said:
I spent my pregnancy worrying about a whole host of issues, very few of which pertained to actually caring for two newborns. Part of me just assumed everything would come naturally to me, part of me assumed that it couldn't really be THAT hard. People had twins every day and seemed to survive! Right?
We keep the balance of the mothers' and babies' health in the front of our minds at all times. If the mother is unwell with pre-eclampsia and having a multiple birth, for example, and the babies are well but premature, the doctor must decide whether or not to deliver the babies. The only way to 'cure' pre-eclampsia is to deliver the baby, or babies, and the placenta: the mother's body will revert to its non-pregnant state. That is why you will see babies as young as 24–25 weeks born by caesarean section in intensive care units. For Emily:
Recovering from major surgery is no joke! In the first couple of weeks, I struggled moving around. Picking up the babies hurts, walking aches, everything seems painful. My husband is working incredibly hard to feed, change and care for the twins but it really is a two-parent job. Getting the rest I need proves difficult but gradually everything starts to ease. My wound heals well, the bleeding slows down and I'm moving around comfortably.
Ever wonder what a newborn baby is able to see? Technology has the answer. Post continues after video...