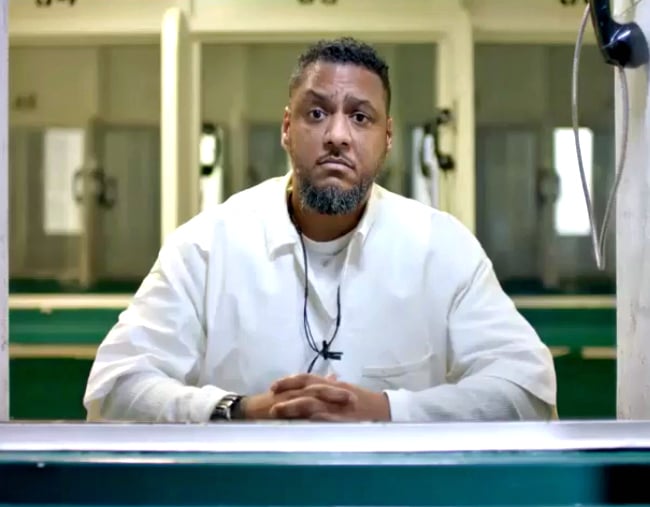 On August 14, 1996, Kenneth Foster, DeWayne Dillard, Julius Steen and Mauriceo Brown were 'club hopping' their way through San Antonio, Texas.
They'd been drinking, smoking dope and mugging random people on the street for fun, but at the time when everything went wrong they were on their way to the club.
They knew they would eventually end up somewhere, a now-42-year-old Kenneth tells the camera, pulling on his greying beard, struggling to make sense of that night 22 years ago. They just didn't know where.
For a reason Kenneth says he can't recall, he drove their white rental Chevy Cavalier down a winding back road of a quiet local neighbourhood. Those who live in the area say it would be impossible to just happen upon that road. There were no clubs there. You had to know where you were going.
Tired of robbing people, they'd made $300 by that stage, the four young men were ready to spend their spoils. Then, they spotted an attractive woman, Mary Patrick, driving down the residential street.
Kenneth says they pulled over in front of the LaHood residence, and a drunk Mauriceo got out of the car to try and pick her up – by the way she was dressed, they assumed she was a prostitute.
Another young man, Micheal LaHood, then appeared at her side. Even though she was holding her own, brushing off Maurico's advances, Michael told her to go inside where it was safe.
Seconds later, a river of blood ran down the driveway. Michael lay dead in his own driveway, shot in the face at point-blank range.
You can watch the full I Am A Killer trailer below. Post continues after video.
Less than a year later, 1997, Mauriceo was found guilty of capital murder and sentenced to death. He was executed by lethal injection in July, 2006, after spending almost 10 years on death row.
Kenneth, whose only crime was seemingly driving the car that night, was also found guilty of capital murder. By the Law of Parties, which states a person is criminally responsible for an offence committed by the conduct of another if they solicit, encourage, direct, aid or attempt to aid the other persons to commit the offence, he was also sentenced to death, despite never having fired a gun.
Kenneth's is one of 10 stories told by Netflix's chilling new show I Am A Killer.
The true crime doco features interviews with inmates currently serving time on death row in the US, having been convicted of capital murder and sentenced to death.
While there are countless true crime documentaries out there, many of the best you'll find on Netflix, I Am A Killer is the only one that's ever made me feel… sorry for murderers on death row.