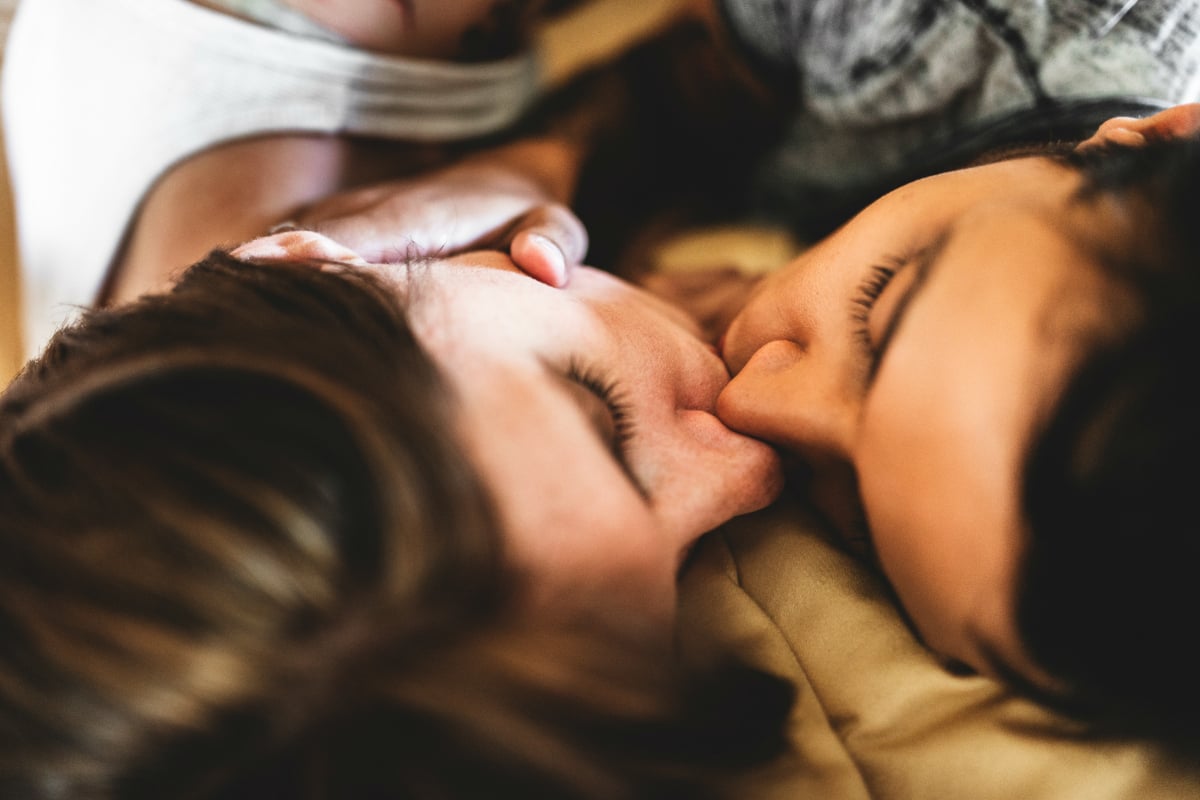 WARNING: explicit content.
I was on my knees on the bed. Face down, ass up ready to meet my future best friend.
I had been positioned like that for a good four minutes and I felt like a dickhead.
He had told me to wait for them like that.
"Really? She will think this is hot?" my words lathered in whinge.
"Is this how all threesomes kick off?"
"Yes babe, no more questions," he said as he aggressively pushed me on to the bed before giving me a kiss on my head.
I could hear her giggling with him in the living room. I could smell her opulent perfume when she entered the room. I could feel my heart racing as her soft hands touched me.
Watch: We road test the Fifty Shades of Grey vagina balls. Post continues below.
"Go on, touch her young soft skin," he smirks. A direct insult on the fact she was a lot older than me.
A tongue kiss, a blowjob and ten pumps later I had my head in between her legs.
"Tell me what you like," I remark in my "sexiest" voice. Upon reflection I was trying a little too hard to look like I was straight out of the Porn Hub lesbian category.
I'd always loved women but she was different.
We giggled together throughout the threesome. We both talked too much when we were nervous and we both had the same self-deprecating humour. I was ready to braid her hair and prank call boys with her on a Saturday night right there and then.
We both fit the narcissist's prey mound. She was under his spell as well. I secretly liked her but my God I hated her. I wanted the narcissist to myself.
After the three of us slept together on four orgasm-riddled occasions, he dumped me for her. Dick.
I spent the following four months cursing her name and wishing I could trip her in the hallway or at least shave her eyebrows in her sleep. She had good eyebrows.